Tired of spammers and telemarketers calling you all the time? Want to block someone who can't stop bothering you? Read here on how to block calls on your Tracfone phone.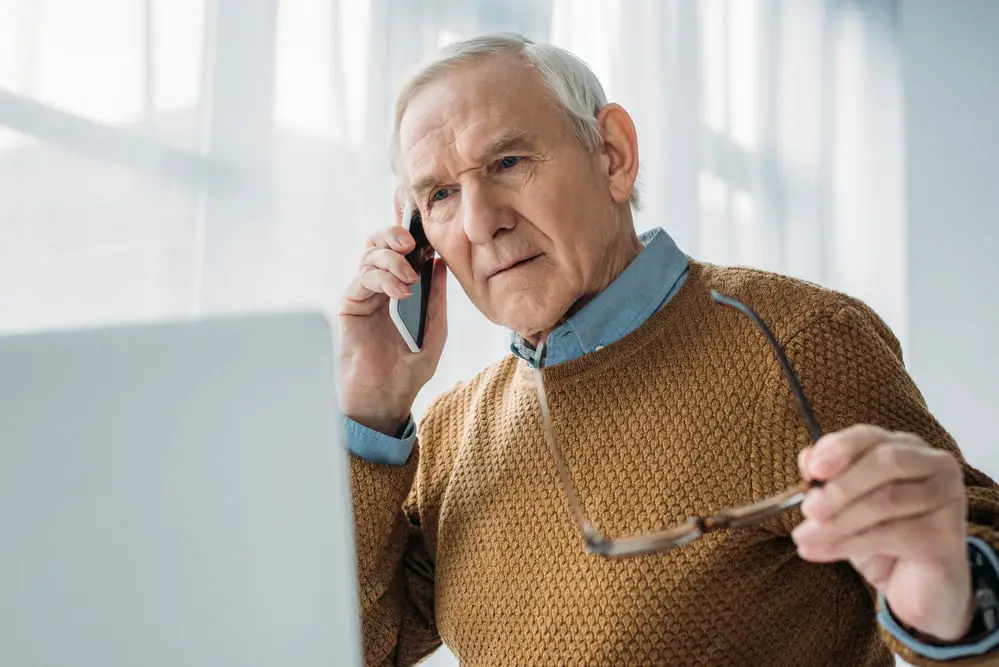 Every one of us has a fair share of unwanted callers. Be it a telemarketer, or a certain person you'd rather not keep in touch with, we wish there's a way to stop them calling us.
We can't stop them from bothering us, sadly. However, we have the option to not receive their calls.
It's easy to automatically block a call today. Unlike in the past, where we have to pick up a call without knowing who's calling. For smartphone users, blocking a call is only an app away. Here, we provide a guide on how to block calls on your TracFone phone.
Installing a call blocker app is just like installing any other app. However, there is a lot of choice on call blockers apps and it can be overwhelming. Many call blocker apps are similar as their main feature is to block unwanted calls. Below, we listed 7 call blocking apps for your Tracfone phone.
How to block a specific number on Tracfone
Every Tracfone phone has features that let you block a certain incoming number. You can usually do this through the Settings menu on the Phone app. Another way to do this is through the Recent Calls menu.
Below, we explain how to block a call on a Tracfone flip phone, Tracfone Android phone and Tracfone iPhones. Just follow the tutorial depending on the phone you use and before long, you will be free from this unwanted call problem.
How to block a number on a Tracfone flip phone
Here's how to block a number on a Tracfone flip phone like LG Classic Flip:
Open the Recent calls menu. Starting from the Home screen, press the Send key so you will open your call logs.
Highlight a call. Once you see your call logs, use the Navigation key to move through the list and stop once you highlight a call from a number you'd like to block.
Block the call. To do this, press the Right soft key to select the Options menu. Using the Navigation key again, move down to highlight Block/Unblock number. Press the OK key to confirm the blocking.
So that's how you can block any unwanted call on a Tracfone flip phone. From now on, you can be sure that the number won't be bothering you again. The same process also applies if you want to unblock a number.
How to block a number on a Tracfone Android phone
Explained below is how to block a number on a Tracfone Android phone:
Open the Phone app. From the Home screen, find the Phone app icon and tap it.
Tap the three-dot icon on the top-right corner. This button will reveal the settings option of the Phone app.
Select "Call Settings." Tap this option and you'll be redirected to the phone settings screen.
Select "Block Numbers." Scroll and find this menu, tap to open.
Tap the "+" button and add the numbers you want to block. You can add more than one number if you want.
Blocking a number on a Tracfone Android phone is quite simple. It only takes several small steps. Afterward, you will be no longer disturbed by unwanted calls.
How to block a number on a Tracfone iPhone
The following steps explain how to block a number on a Tracfone iPhone:
Open the Phone app. This app is where you can find the option for blocking numbers.
Tap the Recents tab. You can find this menu at the bottom of the screen.
Tap the 'i' symbol. On each call log, you will see this icon next to each number. Click the icon alongside a number you want to block.
Scroll down the options screen. Then tap "Block this Caller."
Confirm your decision. Finish the blocking process and tap "OK."
This way, you won't be bothered with any unwanted call on your Tracfone iPhone. The blocked number also won't be able to text or call you through FaceTime.
Read also:
CallDetector: Call blocker recommended by TracFone
CallDetector is the call blocker app that's recommended by TracFone. This app has basic features such as blocking unknown numbers that most likely come from companies.
They automatically block known scammers as well. You can also manually enter numbers from individuals you don't want to talk to. The app will reject their calls for you.
CallDetector also comes with interesting additional features. One of those features is the ability to show you, not only who's calling but why they are calling you.
If you recognize a scam number that's not in their database yet, you can directly file an FTC complaint from within the app.
This app is specifically designed for TracFone smartphone users. However, it only comes in the Android version. It is a free app. You can get all the features without a subscription.
There are also no ads although the app is free. If you're an android and a TracFone user, this app can be the best choice for you.
TrueCaller: Looking up the caller's information
TrueCaller is not just a call-blocking app. It has a repository with more than 2 billion phone numbers. It helps you reserve-search unknown numbers have been bothering you.
The app is available on both Android and iPhone. It's also free but you will see ads when you use this app. it has a lot of extra features too, such as filtering spam text and auto spam detection.
Since this app is free, you might find the ads intrusive. One thing to note, once you use this app your phone number will be automatically registered in their database.
If you have a concern about privacy, this app is not for you. But if you don't have a problem with it, you should give TrueCaller a try.
Calls Blacklist: Block calls on a specific time
Just like any other call blocking apps, Calls Blacklist filters unknown callers or intrusive numbers. But the interesting thing about Call Blacklist is a feature called "Block time". It is the option to schedule when and how you block incoming calls.
For example, when you only want calls on weekends, you can set your phone to only receive calls during that time. You can restrict specific numbers from calling on a certain period. You can also whitelist numbers so they can call you during the block time.
Another highlighted feature of Calls Blacklist is its ability to block numbers by detecting the code area. You can also set a specific prefix to filter incoming calls. This app is free but comes with ads. Unfortunately, it's only available on Android.
Hiya: A simple call blocker
If you prefer something simple, you can choose Hiya as your call blocker app. Hiya has a simple and straightforward interface that's easy to use. It's available on both android and iPhone and most importantly, it's free.
Although free, Hiya doesn't have any ads. This app is perfect for beginners or someone who's not a tech-savvy.
Hiya analyzes 3 billion numbers each month. It's able to identify the type of caller on an incoming call. If you want to know the caller's identity down to a name, you have to upgrade to the premium version.
Just like TrueCaller, Hiya stores your phone number on their database once you register.
Should I Answer: Minimal design with levels of protection
Should I Answer is a reserve search app that has around half of a billion phone number in its database. The phone numbers are updated regularly based on users rating.
You can set the level of protection from simple alert to straightforward blocking. This app is available on both iOS and Android. It's free and has a paid upgraded version if you want to disable the ads.
The app is easy to use with its clean design and minimal menu. You don't have to be online to get protected from unknown callers. Their database can be downloaded offline. The App also claims to be able to block private premium numbers or hidden numbers from overseas.
Call control is another call blocking app you can consider. Compared to other apps, Call Control has a unique interface. You will need some times to get used to it.
As for the features, this app offers call blocking, SMS blacklist, and phone numbers lookup. Call Control is a free app with ads and has both Android and iPhone version.
There is a premium version of this app which you can sign for a free trial. To use this app, you're required to create an account first.
CallApp: Shows identity of the caller
When an unknown number calls You, CallApp not only blocks it but also shows you the identity behind the caller. It's displayed automatically on the dialer.
You can instantly decide whether or not you should pick up the call. This is one of the unique features that separates CallApp from its competitors.
Another feature worth to note is the automatic recording features. The app also claims to gives you ultimate privacy for private communication, such as business calls or even a romantic affair.
CallApp comes with several downsides you should consider. If you're an iPhone user, you have to search for other options because this app is only available on the Android platform.
With many features, the app feels a bit heavy for phones with lower specs. Users are also required to sign up before using the app.
Why you should use a call blocker app and how it can benefit you
For some of you, call blockers are something you haven't tried before. And now you're deciding to use it for the first time.
To summarize, it's a good decision, even if you currently don't have a problem such as certain people who'd you rather avoid. It could save you from scams or any possible harassment.
Installing a call blocker has many benefits. It's also easy, as they are only a tap on the install button. There are also many choices on the app store as listed above. But first, let's get in-depth on why you should use a call blocker app.
1. Stops unwanted callers
Each of us has our definition of unwanted calls. For some of us, it means people who used to close to us and now. For some reasons, we had to avoid them, such as an abusive ex-husband or a toxic friend.
For others, it means people who try to sell us something. Telemarketers, fundraisers, or people doing surveys are the one who could fall into this category.
Either way, a call blocker is what you need. Their main function is to filter an incoming call. It gives you a digital protective shield from people who would waste your time and energy.
2. Keep your old number, no need to change into a new one.
For unwanted calls, simply changing your number sounds like a once-for-all solution. But in reality, things are more complicated. You will need to register for a new number, buy a SIM card, or request a change of number to your carrier.
You'll get discouraged just thinking about all the process you need to get through.
It's not the only downside. Changing your phone number means you need to inform friends and family about the new number. You could risk important contact not being able to call you because they don't know your phone number.
If anything, changing number will do you more harm than good. That's why call blockers are the better option. You don't have to change your phone number, especially not for those one or two bad people you have problems with.
You can simply add their numbers to the blacklist and continue to live without their nuisance.
3. It's more effective to use a call blocker than using other solutions
There are many other ways you can blacklist a number. One of them is to register your number to Do Not Call List so you won't get spam calls. But it's not entirely effective in keeping the telemarketers away.
Other solutions include taking a legal process by filing a consumer protection complaint. But there will be a process you need to take and forms to fill. It can waste time and money. Looking at these other methods, a call blocker sounds like a no-brainer.
4. Putting the power on your hands
Using a call blocker means you're the one taking control. Not only that you can decide who can call you, with some call blockers, you can also reserve search the number.
You also have the option to record a call if you think it's a possible scam and you need proof when reporting them later.
If you're currently dealing with a harasser or people who won't leave you alone, that's more reason to install a call blocker. It also gives more security and peace of mind.
You can also record the conversation and report them to the police if you feel threatened. You're no longer just a victim. Call-blocker apps give you the ability to fight back.
5. You know who is calling
In the past, when the phone rings, we can only guess who's speaking on the other end of the conversation. It could be an old pal who's trying to reach out, and that's great news.
But annoyingly, most of the time it's just people offering you new a credit card or a subscription you don't need. With a call blocker, you can look up the number first before deciding to pick up a call from an unknown number.
Spammers get smarter nowadays. They can call you from a local phone number with local area code so you mistake them as your son's teacher or your doctor. No more tricks like this for them, when you have a call blocker app installed.
Wrapping up how to block calls on Tracfone phone
With all those benefits, there's no reason to not install a call blocker apps. So, what are you waiting for? Pick one of the apps above that suits your need the most.
It's also important to do some preventive measures too. Don't give your number to random strangers. Think twice when asked to fill your private info (email or phone number) for promotional purpose. That's how companies acquire your number.
Make sure you only give your number to people you trust. If you have anything to ask about how to block calls on your Tracfone phone, you can shoot us a question in the comments.
Share this article to your friends because we all know spammers target almost everyone. This article could be helpful to them too.