Everything you need to know about the advantage of Samsung Galaxy J7 Sky Pro S727VL user manual, and the kind of information that you can find in there, to help you make the most of this phone.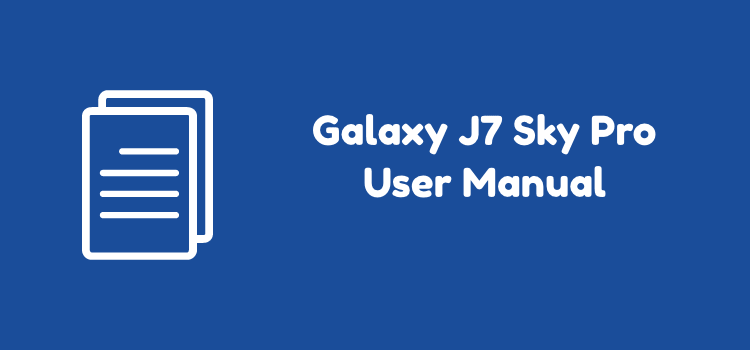 Please read this manual before you operating your device and keep it for future reference.
That is the sentence that you will always find a user manual of any kind of device, including Samsung Galaxy J7 Sky Pro (S727VL).
Why do you need to read the phone's user manual, especially when you can figure out how the phone works on your own? The answer is simple.
It will save you time to master the entire phone's function. You don't have to make second guesses; don't have to work based on trial and error which could lead to troubled phone if you don't really know what you are doing.
Why take an unnecessary risk? Reading the phone user manual will take no time and by the end of it, you will know everything that you need to know about the phone. You will know about:
Special features that this phone have.
How to get started using this device.
The entire built-in apps on the phone and how to use them.
How to configure the device's connection and settings.
The additional resource where you can get more help regarding the phone including the complete collection of how-to video, more tips about the phone and customer support.
By using the phone user manual, you can make the most of the phone because you already know what, where and how to use each part of it.
As it said before, you need to keep the phone user manual not only before you operating the device for the first time but also for future reference.
So next time you come across something on the phone that you don't really know what to do about it; you can open this user manual and get the answer to that question of yours.
Download: Samsung Galaxy J7 Sky Pro User Manual (2 MB)