Guide to performing hard reset on Alcatel Raven A574BL that you can follow easily without have to worry for not having succeed in it, as long as you follow the guide carefully and follow the recommended action.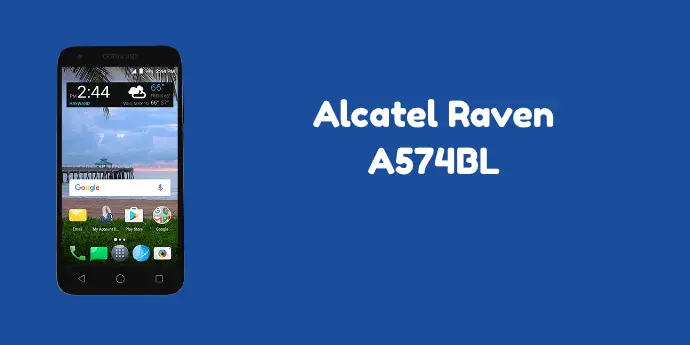 There are particularly two reasons why people perform hard reset on their Alcatel Raven A574BL.
First, it will help to clear issue with the phone that keep sticking around no matter what people do.
Second, it will clear every single personal file that was stored in its internal memory, which is something that must be done if the phone owner planned to sell the phone.
Method 1: Hard Reset Alcatel Raven (Powered On)
From the app drawer, tap Settings.
On the Settings menu, find "Backup and Reset" option, then tap on it.
Find "Factory Data Reset" option and then tap on it.
Choose "Reset Phone" and then tap "Erase Everything" option that will shown up in the pop up warning message.
Once the factory reset process is complete, the device will turn back on automatically.
Method 2: Hard Reset Alcatel Raven (Powered Off)
Power OFF the phone first.
Press and hold Power and Volume Up button in the same time until Alcatel logo shows up on the screen. At this stage, release Power button.
When the device has enter Recovery Mode, then you can release Volume Up button.
In the Recovery Mode, you can navigate through the available options by using Volume Up and Volume Down button, and to choose an option, you can use Power button.
To hard reset the phone, highlight the "Wipe Data / Factory Reset" option and press Power button to select it.
You need to confirm your action once more by choosing "Yes – delete all user data".
When the process is complete, choose "Reboot system now" option to bring the phone back to standard mode.
Remember that you need to back up your data first before you perform hard reset, so you won't lose them.