On July 2019, Tracfone introduces their new unlimited plans. How is it compared to the existing Tracfone plans? Find out if they're good deals and worth to consider.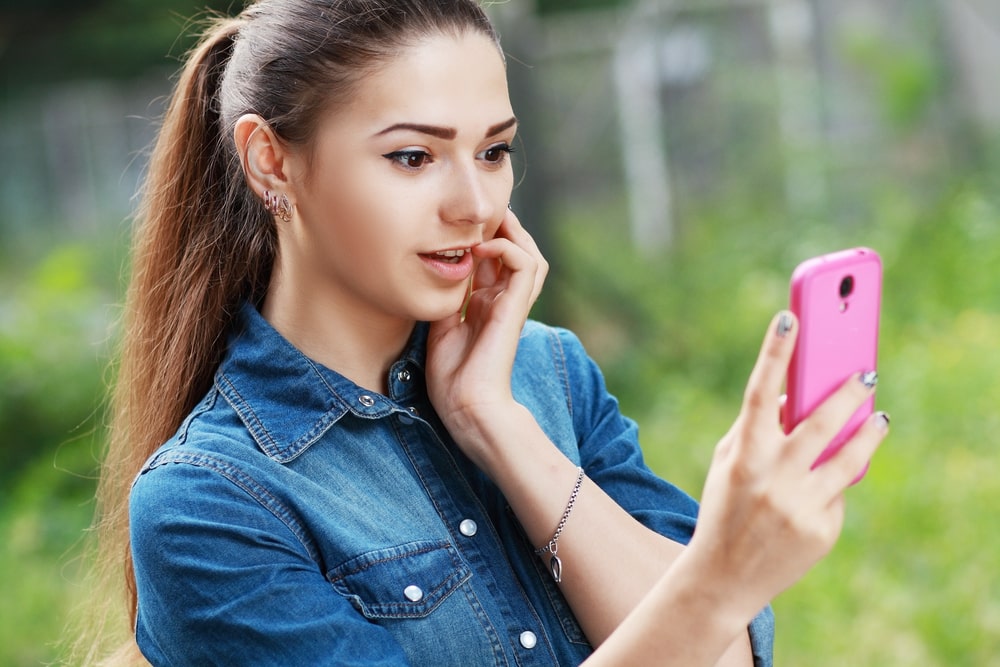 Tracfone is already a nice option for mobile plans, but one of the biggest setbacks is the lack of unlimited plans. For some, it might be something that turns you away from this affordable carrier.
In the past, customers go to TracFone subsidiaries such as Total Wireless and Simple Mobile to get prepaid unlimited plans.
However, it's no longer the case as of July 2019. TracFone finally rolls out the long-awaited unlimited plans.
Let's see what they offer with their unlimited airtime and whether it is worth it for you to consider.
TracFone Unlimited is Only for Smartphone
TracFone Unlimited Plans are currently available as Smartphone Plans only. The classic smartphone plans are still available for purchase.
The smartphone classic plans, start from $15, gets you a fixed amount of minutes, texts, and call. Take note that "unlimited" on TracFone Unlimited Plans only apply for texts and calls. For internet, you'll get a fixed amount.
Customers with a feature phone, unfortunately, will need to stay with basic phone plans. However, if you plan to upgrade, you can consider TracFone's smartphone selections available at TracFone stores.
Read also:
Types of TracFone Unlimited Plans
TracFone Unlimited Plans come in three options. Between these three plans, what distinguishes them is the amount of data customer will get.
The cheapest, at $20 for 30 service days, will get you 1 GB of data alongside unlimited calls and messages.
The second plan is the $25 plan that gives unlimited talk and text plus 2 GB data.
The last plan, the most expensive, yet still affordable, is the $30 plan with 3 GB data.
| Price | Service Days | Airtime |
| --- | --- | --- |
| $20 | 30 days | unlimited talks & texts, 1 GB data |
| $25 | 30 days | unlimited talks & texts, 2 GB data |
| $30 | 30 days | unlimited talks & texts, 3 GB data |
Tracfone Unlimited Plans
Which one a customer should use? It depends on your data needs. A 1 GB plan gives you around a couple of hours of social media every day. On their website, TracFone stated that 1GB data is equal to 51 hours of social media.
If you are a heavy internet user who, the 3 GB plan would be sufficient. It's enough for occasionally YouTube and surfing other data-heavy internet platforms.
If you run out data before your service end date, you can always buy a data add-on. A 1 GB add-on card cost $10.00. You won't get additional service days with TracFone add-ons.
Unlimited Carryover
With TracFone Unlimited Plans, customers also benefit from Unlimited Carryover. As long as you keep your service active, unused data will get accumulated to the next plan. You don't need to worry about your data being expired.
Keeping your service active means you need to keep an eye on your Service End Date. Unfortunately, Unlimited Plans don't offer the auto-refill feature as for now. So the only thing to do for an uninterrupted unlimited service is by renewing the plan manually.
TracFone Unlimited Compared to the Classic Plans.
There are seven types of Classic Smartpone Plans with the cheapest only cost you $15 a month.
In term of choices, you will have more selection with Classic Plans. As for the price, if you're looking for the cheapest price, the classic one also wins.
However, you need to take your phone habit as a consideration. A $15 plan might only cost you a little in the beginning. But once you get past the 500 minutes, 500 texts or 500 MB data, you'll need an add-on. It will cost you more in the end. In this case, the unlimited service is the wiser option.
Classic Plans win when it comes a yearly plan, which Unlimited Plans doesn't offer. If you rather have a yearly plan than a monthly one, then you can only stick with the Classic Plan.
Between $20 Classic Plan and $20 Unlimited Plan, the later wins. With the same amount of money, you get double amount of data (1 GB) plus endless texts and calls. Meanwhile, you'll get only 500 MB with the classic plan, as well as 300 minutes and 1000 texts. They both have the same amount of service days.
TracFone Unlimited Plans Summary: Are They Good Deals?
To summarize, it's great that TracFone finally offers unlimited plans. It's a breath of fresh air for anyone who wants more freedom.
If you call and text a lot, unlimited plans will save you from constantly monitoring your balance. No need to worry about using up all your quota.
There's also less worry when surfing the internet. Although not unlimited, the amount of data you get is pretty big.
It's definitely a good deal if you are currently on their $20 Smartphone Plan. With the same amount of money, you will get a lot more if you migrate to unlimited.
---
TracFone Unlimited Plan FAQs
What happens with my previous balance when I add a new unlimited plan before the service days is over?
You won't lose your previous balance. TracFone will add 30 more service days on top of your Unlimited Plan's. Once the Unlimited Plan expires, you'll be able to use your old balance again.
What happens with my current benefit (minutes, text and data) after I buy a new unlimited plan?
You won't be able to use it temporarily while you're on an Unlimited Plan. None of it will be lost, you can use your previous benefits once the unlimited plan expires.
Does Triple Minute Benefit work with Unlimited Plan?
No. Triple Minutes Benefit doesn't apply on Unlimited Plans.
Can I use auto-refill with TracFone Unlimited Plans?
No. Auto refill currently isn't available with TracFone Unlimited Plans.
Which add-on works with TracFone Unlimited Plans?
You can add data Add-On and Global Calling Cards. However, you don't need to add Text and Calls Add-On as it is already unlimited.
What should I do if I want to go back to the Classic Plans?
Just let your Unlimited Plan expires and you can buy another Classic Plan afterward. If you previously have a classic plan, you will be able to use it automatically.