Full information about Samsung Galaxy S6 S906L that will let you knows about what to expect from this powerful Android smartphone and whether it is worth the considerably expensive price.
Galaxy S6 S906L is known as powerful device that equipped with tons of wonderful feature. But what kind of features that you can get from this one along with the affordable Tracfone service? There is plenty of it, and some of them are really stand out.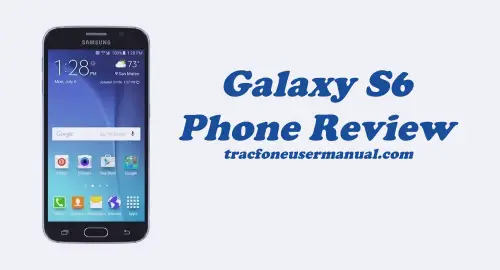 Start with the processor. Unlike other smartphone that use only one processor, Galaxy S6 used two processors, the 1.5 GHz quad core and 2.1 GHZ quad core processor. Two processors with total eight cores or octa core make the phone as a very powerful device.
Combine it with 3 GB RAM that allow for multiple apps and multi tasking running in the same without any problem. smartphone that use 2 GB of RAM is considered powerful enough for multitasking, so you can imagine how good it will be to have 3 GB RAM and 2 Quad core processors in a single device.
Next is the storage area. This phone is equipped with 32 GB of internal memory. That is huge storage area where you can keep lots and it means lots of file and data in there. But, sadly this phone didn't provide any room for external memory card, so you must the available space wisely.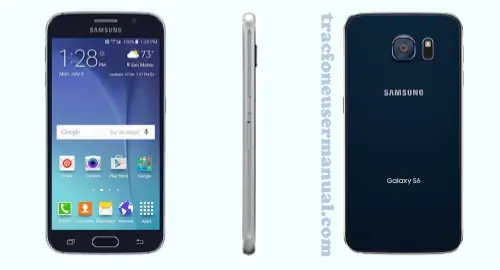 This is one of the main differences between Galaxy S6 and Galaxy S5. Unlike Galaxy S6, Samsung Galaxy S5 has external memory card slot that allow people to store up to 128 GB of data, which makes Galaxy S5 as a winner from this point of view.
The camera on Samsung Galaxy S6 is also pretty impressive. The 16 MP rear cameras able to capture detailed images and completed with image stabilizer, which will make the image sharper. The 5 MP front cameras are also able to deliver good picture. Both cameras can be used not only to take picture but also to record HD quality video.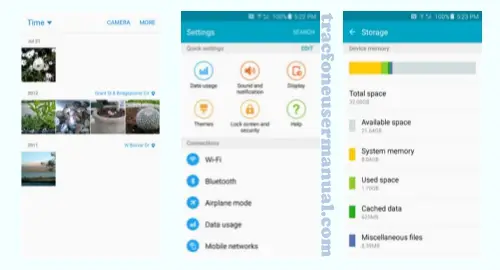 Samsung Galaxy S6 also brings a better viewing experience through its screen. Most Tracfone smartphone has screen resolution 400 x 800 pixels. That is good enough but when compares it with Samsung Galaxy S6 screen resolution, 1440 x 2560 pixels, then we have a winner. It brings sharp, clear, and vivid images on the screen, which is undoubtedly one of the best out there.
So far everything about Galaxy S6 is pretty remarkable. If you really want to get one, then you must ready to pay more. Currently this phone cost around $599 and that is pretty expensive for many people especially Tracfone customer who are used to get affordable Tracfone pre-paid service. You can opt to get this phone from Tracfone complete with its minute bundle, or if you are looking for a better deal, then you can look it from other places such as Amazon and eBay and bring it to be part of BYOP program.
Tracfone Galaxy S6 S906L Specs and Features
Included Battery:
Lithium-ion
Size:
5.65″ x 2.78″ x 0.27″
Standby time:
Up to 27 days
Talk time:
Up to 29 hours
Weight:
4.94 (ounces)
Included Accessories:
AC Adapter
Battery
Features:
5.1″ Super AMOLED Display
2560 x 1440 (Quad HD) Display
Android 5.0 Lollipop
3GB RAM, 32GB ROM
Processor 2.1GHz, 1.5GHz; Octa-Core
16 MP Camera/Video Recorder
4G LTE/Wi-Fi Connectivity
Alarm Clock
Bluetooth
Call Waiting
Caller ID
Color Screen
E-mail
GPS Enabled
Handsfree Speaker
Hearing Aid Compatible
Instant Messaging
MP-3 Player
Multimedia Messaging
Multitasking
Proximity/Accelerometer Sensor
S Health
S Voice
Touch Screen
Vibration Alert
Voice Dialing
Voicemail