Pros and cons about Samsung Galaxy S5 S902L as one of the newest addition of Android smartphone that support Tracfone service in 2016, serve as additional information for anyone who plan to buy it.
Samsung Galaxy S5 was claimed as a powerful phone that offer lots of interesting feature that most user always want to have. Since this phone had supported Tracfone service as well, it makes the value of this phone increased.
But do this phone is really as good as people said it was? Let's take a look closer on the pros and cons opinion that comes from thoroughly tested and used phone performance. Start with the way it looks. With its 5.1 inches screen size and 1080 x 1920 pixel resolution, this phone is really a good one. Its big screen and resolution makes the picture looks sharp and crystal clear.
On the inside, Samsung Galaxy S5 run with 2.5 GHz Quad Core processor, 2 GB RAM and 16 GB of internal memory. It makes the phone more than capable to run multiple apps in the same time, including complex app and games, without any problem in the speed and performance.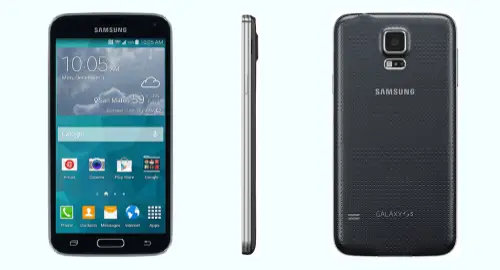 The next great feature that this phone has is camera. It has impressive 16 MP rear cameras that equipped with lots of features such as auto focus and flash. Not only it work great to take picture, the rear camera is also capable of recording video at UHD 4K quality. The front facing camera with 2.1 MP not as good as rear camera but it should be enough for selfies and video call.
Samsung claimed that this phone has 29 hours of talk time and up to 27 days of standby time. If that is true, than that is a really impressive feature to have. Most Android smartphone have less than 15 hours of talk time, which make the phone need to be charged every single day.
Other features that really stand out from Samsung Galaxy S5 are its IP67 rating. It means that this phone is dust resistant and water resistant as well, where it will stay safe for 30 minutes underwater (1 meter deep). It makes user don't have to worry just in case the phone is splash out when they use it.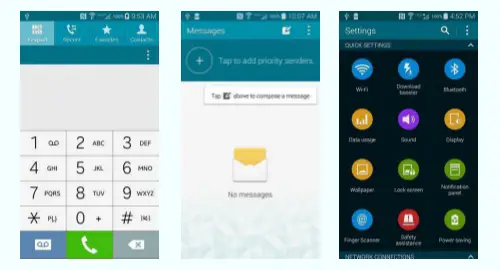 It seems like that the phone is a very powerful one, but people need to be aware of several things before they decide to get one. First, this phone was run Android version 4.1 (KitKat). This is an older version of Android that has some security issue and user can't upgrade it to the newest and safer version. This is a deal breaker for some, although some people may think that it is not a problem at all.
The second deal breaker is the phone price. It cost people up to $499 complete with minute bundles on HSN. Surely people can shop from other retail such as Amazon and WalMart with lower price, but still it is a pretty expensive phone to have, but it definitely worth the whole features that comes with it.
Tracfone Galaxy S5 S902L Specs and Features
Included Battery:
Lithium-ion
Size:
5.59″ x 2.84″ x 0.31″
Standby time:
Up to 27 days
Talk time:
Up to 29 hours
Weight:
5.11 (ounces)
Included Accessories:
AC Adapter
Battery
Features:
5.1″ Main Display Size
Android KitKat 4.4.2
16 MP Camera/Video Recorder
4G LTE/Wi-Fi Connectivity
Processor 2.5 GHz Quad-Core
2GB RAM, 16GB ROM
Bluetooth
Call Waiting
Caller ID
Color Screen
E-mail
GPS Enabled
Handsfree Speaker
Hearing Aid Compatible
Instant Messaging
MP-3 Player
Multimedia Messaging
Multitasking
Proximity/Accelerometer Sensor
S Health
S Voice
Touch Screen
Vibration Alert
Voice Dialing
Voicemail