Enjoy full convenience of taking picture as well as other features that TracFone LG X Style L53BL and L56VL has to offer, which will elevate your personal experience on using a smartphone.
What are you looking for from a smartphone? Does having all the basic feature is good enough for you or perhaps you are looking for something that work better in certain area such as entertainment or perhaps smartphone that allow you to take nice picture all the time? If taking picture is a hobby of yours, you may like what you can find from TracFone LG X Style L53BL and its brother L56VL.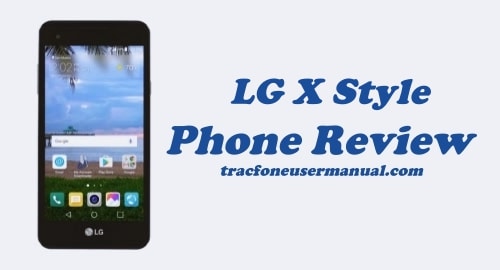 TracFone LG X Style L53BL / L56VL Quick Review
Both phone shares the similar shape and feature with the difference is one of them use CDMA technology and the other use GSM. Both phones have a huge 5 inches display protected with corning Gorilla Glass 3 with native damage resistance. It means that the display will be able to stand through everything, which is always a good point to have in smartphone.
The camera on LG X Style is one of the most highlighted features. The manufacture inserted two cameras on the phone. The 5 MP rear cameras is equipped with film effect, which means that you can set the tone before you snap on the shutter and choose the best filter that you like the most.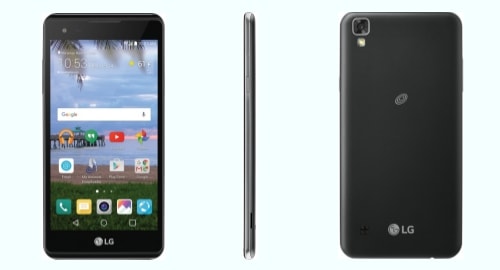 Unlike most smartphone that has smaller resolution for the front facing camera, you will find that both phone has 5 MP front facing camera. You can use this camera to take awesome selfies, with no hand, simply pose and let the facial recognition software do its job.
There are more features that make the cameras on these phones works great. That is only small part of the total features that you can find on this phone. You also can enjoy fast performance thanks to its 1.3 GHz quad core processor that supports the good work of Android version 6.0 Marshmallow operating system.
Other than the basic feature of a smartphone such as 4G LTE, Bluetooth, music player and Wi-Fi, you also can enjoy several convenient features that you will love. Both phones have Battery and Power Saving control, Reader Mode to give you more convenience while reading on it, Quick Memo+ where you can write memo in various ways, Knock Code and Knock On, Do Not Disturb mode and so on.
This is a fine phone not only for you who simply love to take a snap here and there, but also for someone who want to use their phone for a more professional use, so take a pick and get the one for your personal use.
Tracfone LG X Style L53BL / L56VL Specs and Features
Included Battery:
Lithium-ion
Size:
5.70″ x 2.81″ x 0.27″
Standby time:
Up to 10 days
Talk time:
Up to 9 hours
Weight:
4.23 (ounces)
Included Accessories:
AC Adapter
Battery
Features:
Qualcomm Snapdragon 1.3 GHz Quad-Core
Internal Memory 8 GB (up to 3.7 GB usable)
microSD card slot (support up to 32 GB)
Phone RAM 1.5 GB
Android 6.0.1
5 MP Rear Camera with Film Effect
5 MP Front Camera with Auto Shot
5.0″ HD TFT Display
Slim 6.9 mm Profile
Corning Gorilla Glass 3
LG UX 5.0 Home Screen
Battery 2,100 mAh Removable
4G LTE/Wi-Fi Connectivity
GPS Enabled
Bluetooth
Multimedia Messaging
Handsfree Speaker
Instant Messaging
E-mail
MP3 Player
Voice Dialing
Hearing Aid Compatible
Voicemail
Multitasking
Accelerometer
Proximity Sensor
Touch Screen
Alarm Clock
Color Screen