Learn how to hard reset TracFone LG Stylo 3 smoothly to deal with performance issue with the phone that no other troubleshooting actions able to fix and bring the phone back to its optimum condition.
Do you remember the first time you use TracFone LG Stylo 3 right after you bought it? The phone works so smooth and flawlessly. Compare it to how the phone works right now after you use it for some time? Does it still work as smooth as before?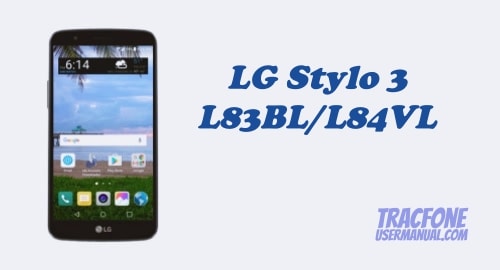 Related Posts:
➥ TracFone LG Stylo 3 Phone Review
➥ TracFone LG Stylo 3 User Manual
➥ TracFone LG Rebel 2 Hard Reset
If the answer is no and if you have a performance issue with this phone where no other troubleshooting action can fix it, you may want to consider a hard reset. Hard reset brings the phone back to its default factory setting. The entire setting of the phone will be set just like when it was fresh out of the factory.
How to hard reset TracFone LG Stylo 3? Well, that is easy. But first, have all the file and data on the phone back up. Keep those files on different storage media or it will be erased during the hard reset process.
Hard Reset Tracfone LG Stylo 3 Method 1
Start by go to LG Stylo 3 phone Settings.
Find the "Backup & Reset" option among the available menu and tap on it.
You will find more option, and you need to find "Factory Data Reset" and then tap on it.
At the bottom, you will see the option of "Reset Phone", tap on this option as well.
Enter your unlock sequence if you have configured one, then tap "Erase Everything" and OK to confirm.
Wait until the process is completed, where the phone will reboot back to its normal mode.
Hard Reset Tracfone LG Stylo 3 Method 2
In some cases, you can't go to Settings and launch it for all sort of reason. In this case, you still able to hard reset the phone. How? Through Recovery Mode. Follow the directions below to perform a hard reset on TracFone LG Stylo 3 through Recovery Mode:
Power OFF your LG Stylo 3.
Press and hold Power button and Volume Down button in the same time for several seconds.
Keep doing this until you see LG logo appear on the screen. When the logo is appear, release both buttons but for 1 seconds only.
Remember that release both buttons just for 1 seconds before you press and hold them once again.
When you do it right, the device will boot into Recovery Mode where you can see it on the screen and this is where you can release both buttons.
In recovery mode, you can navigate through the menu using Power Up and Down button.
Use those buttons to find and the highlight "Wipe Data / Factory Reset" option. Use Power button to make the selection.
Select the "Yes" option on the first dialog box and another dialog box will also show up to confirm your action. In the second dialog box, select "Yes" and let the factory reset process begin.
Wait for hard reset process to complete and then go back to standard operating mode by selecting "Reboot system now" option. Now you are done with the hard reset on LG Stylo 3.