Steps by steps on how to hard reset TracFone LG Rebel 2 LTE on different situation, when the phone works normal and when the phone won't boot to standard operating mode, and have it finished in no time.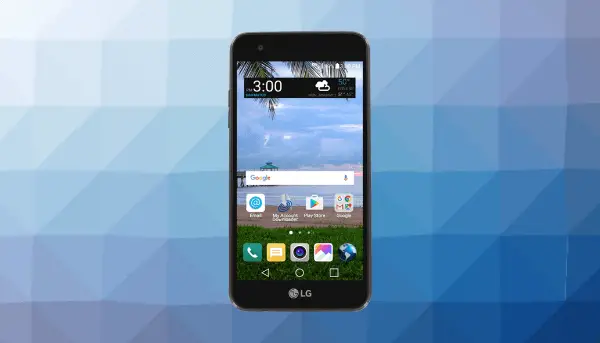 Hard reset on TracFone LG Rebel 2 LTE is the last thing that people want to do with the phone. Hard reset will wipe out everything that was not part of built-in system.
It means, when you hard reset the phone, you will lose additional apps, file, and data that you stored after you bought the phone, especially the one you stored in internal memory.
For that reason, if you want to hard reset TracFone LG Rebel 2 LTE, make sure you had back up every single file in there. This way, you still can access those files as you need it.
Hard Reset Tracfone LG Rebel 2 Method 1
If the phone works normal and nothing stops you from accessing different part and function of the phone, go with this method to perform a hard reset.
The process will only take a couple of minutes and you won't even realize that it was done.
Start by go to LG Rebel 2 phone Settings.
Find the "Backup & Reset" option among the available menu and tap on it.
You will find more option, and you need to find "Factory Data Reset" and then tap on it.
At the bottom, you will see the option of "Reset Phone", tap on this option as well.
Enter your unlock sequence if you have configured one, then tap "Erase Everything" and OK to confirm.
Wait until the process is completed, where the phone will reboot back to its normal mode.
Hard Reset Tracfone LG Rebel 2 Method 2
But if the phone didn't work normal and you have trouble to boot the phone into standard operating mode or if the phone didn't respond, go with this second method. You need to boot the phone into Recovery Mode first.
Power OFF your LG Rebel 2.
Press and hold Power button and Volume Down button in the same time for several seconds.
Keep doing this until you see LG logo appear on the screen. When the logo is appear, release both buttons but for 1 seconds only.
Remember that release both buttons just for 1 seconds before you press and hold them once again.
When you do it right, the device will boot into Recovery Mode where you can see it on the screen and this is where you can release both buttons.
In recovery mode, you can navigate through the menu using Power Up and Down button.
Use those buttons to find and the highlight "Wipe Data / Factory Reset" option. Use Power button to make the selection.
Select the "Yes" option on the first dialog box and another dialog box will also show up to confirm your action. In the second dialog box, select "Yes" and let the factory reset process begin.
Go back to the standard operating mode by selecting "Reboot system now" option when the hard reset process has completed.
The TracFone LG Rebel 2 LTE is now ready to use with all the setting has been set back to its original settings.