Simple instruction on how to force restart a frozen or an unresponsive TracFone LG Rebel LTE that could happen anytime, where it will un-froze the phone and make it accessible once more for your daily need.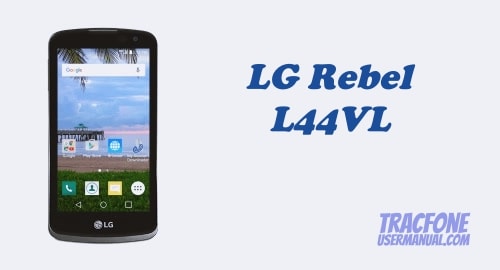 Do you know what a frozen phone is? The frozen phone is the state where the phone simply stops reacting to any command you put into.
It won't open an app no matter how many times you tap on it, it won't close down, and it won't react to whatever you do with it.
Things like this could happen anytime and to all kind of smartphone including LG Rebel LTE.
The easiest fix for this issue is no other than force restart it. By making the phone restart, it automatically will wipe out any glitch or minor crash that caused it to happen in the first place.
To force restart a frozen LG Rebel LTE you can work with two options. The first option will bring some physical satisfaction to this issue and it will help to calm down the frustration you have in there.
What you need to do is remove the back cover and remove the battery as well. Keep it that way for several seconds before you put it back and turn on the phone.
Or, you simply press "Power" key for several seconds to force the system to shut down and restart. Both methods work just fine and soon you can have a fully usable phone.
What if the same issue keeps happening again and again? In this case, you may have to take further action by finding out the root of this issue and fix it. In some cases, all you need to do is updating the phone's system and the entire app in there.
In the other hand, you can try to wipe out cache partition on the phone. It will erase every single cache data, including the corrupted one that responsible for this problem.
The last thing to do is factory reset. It's a risky thing but it won't do any harm as long as you have backup the entire data first. Those should take care this issue and stop it from happening again.