Problem with TracFone LG Rebel LTE that won't turn on didn't mean the end of the phone's life. Learn all about the possibility of things that can cause this kind of problem as well as how to handle it to bring the phone back to life.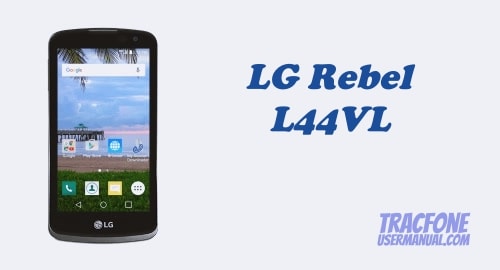 Want to bring your LG Rebel LTE back to life since somehow it won't turn on? Well, keep reading to find out the possible solutions for this problem and recognize the sign saying that you should take it straight to a technician.
Reboot the phone
The basic idea is easy. If there is minor crash or glitch on the system, the phone won't be able to turn on. The solution, reboot the phone.
Since you can't turn it on, you need to force reboot it. Release the back cover, take out the battery, press "Power" key for a minute to help refresh phone's memory, put the battery and cover back, and then turn the phone.
Charge it
When is the last time you charge your LG Rebel LTE? When your phone won't turn on, perhaps it is because it has no more power.
Charge the phone for a couple of minutes and make sure the charging sign show up. After that, turn it on.
Safe Mode and Recovery Mode
Reboot the phone and charging it didn't help to solve this issue? Try to reboot the phone into Safe Mode.
In this special diagnostic mode, no 3rd party app will be loaded. If one of those apps wreak havoc and cause this issue, you should have no problem reboot the phone into safe mode.
Still not working on Safe Mode? Try Recovery Mode. In this mode, Android interface won't be loaded.
If you can boot the phone into this mode, there is a possibility that something wrong with the firmware.
If this issue caused by 3rd party app, you simply disable or uninstall it. But if it something else, you definitely need to take the phone to a technician that is much better equipped to handle this kind of issue and bring the phone back to life.