The solution for when you get locked out of your LG Classic Flip because you forgot the PIN / password. Also, learn how to deal with a locked SIM card.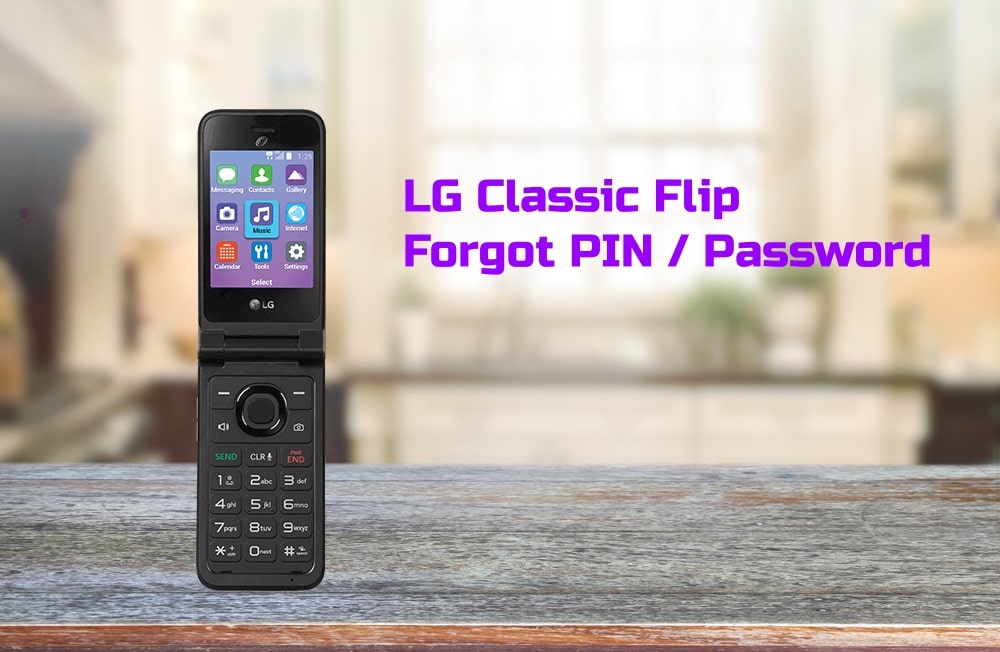 Securing your phone with a PIN or a password is almost a must nowadays. It is to protect your phone, and the data inside it, from unauthorized access.
Even though LG Classic Flip is a phone with humble specifications, it provides a reliable security feature such as a lock screen. But this feature is not without a problem.
One of the common issues is what if you forgot the PIN and the password. Unlike a technical issue, forgetting PIN is not your LG Classic Flip's fault. You can safely blame your own forgetfulness.
But luckily there is something you can do instead of being locked out of your phone forever. Learn some fixes provided below and make sure to remember your phone's credentials next time.
Factory reset the phone
If you forget your lock screen password, you will have no options than doing the factory reset your phone. Here's how to do it:
Shut down the phone. You can do it by pressing the PWR/END key for 5 seconds until the screen turns off.
Press the PWR/END key and the Volume Down key. Press both keys together for several seconds.
Release the PWR/END key. Release it when you see the LG logo on the screen. When a menu appears, release the Volume Down key.
Select "Factory data reset." Press the PWR/END key on the option "Yes." When asked for confirmation, select "Yes" again.
Then you can wait until the factory reset process is finished. All your data will be erased and the phone will be without a screen lock. You will start from scratch again with your phone.
Anti-theft protection
If you have added a Google account on your device, you will need to enter its password when doing the factory reset. This ensures nobody can reset your phone unless they have the Google password. It's a protection against thefts. 
When you are doing a factory reset, the process won't continue until you enter the correct password.
Read also:
Forgetting the PIN of SIM card lock
LG Classic Flip has another security feature besides the screen lock. The phone allows you to also lock the SIM card. Every time you restart the phone or remove the card, you will get a locked SIM that's unusable until you enter the PIN.
If you forget this PIN, sadly there's no straight-up solution you can do yourself. The only solution is to contact your service provider's customer service. They will help unlock the SIM and make it usable again.
So those are several options when you're dealing with a locked phone. Forgetting PIN and password requires desperate measures such as resetting the phone. That's why the best thing to do sometimes is to prevent that from happening.
Make sure to set a PIN or a password that's secure but easy to remember. You can write it down and store it somewhere safe as a backup just in case you forget.
We hope this guide helps you. Lastly, get to know our opinion on LG Classic Flip as a whole in this review.