Learn some tips on saving TracFone data. Track how much you use and set data usage limit. A careful data management can save you from unexpectedly running out of data.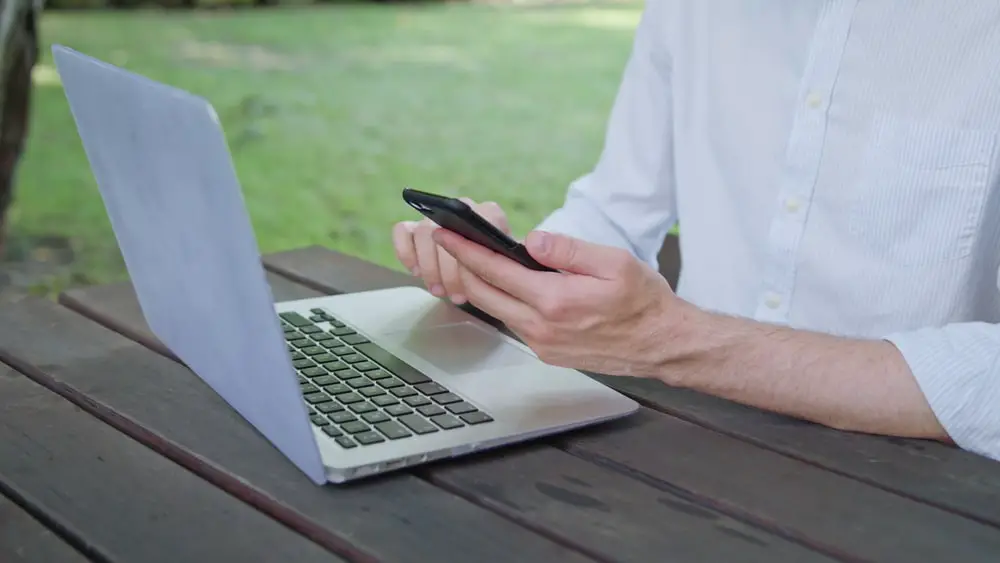 Nowadays, having data for internet is a must if you own a mobile phone. If you're a TracFone customer, you need to learn about data saving.
TracFone is a prepaid mobile carrier. They are famous for being affordable, especially for calls and texts. However, when in comes to data, they're not really what you call the most generous of the bunch.
The cheapest TracFone Smartphone Plan ($15) comes with only 500 MB data for a month. Even if you rarely use your phone to go online, a visit to Facebook can eat up a significant amount of your data.
Not to mention other apps and services accessing the internet in the background. 500 MB could evaporate to thin air if you're not careful.
With good data management, you can prevent it from happening. Here we present you several tricks to make your data last until the end of the service days.
Track your Tracfone data usage
Know what your data goes into by tracking your usage regularly. By tracking it, you'll get an idea of what apps using data and how much you will need for a period of time.
How to track your Tracfone data usage? If you're iPhone users, go to "Settings" app, scroll down and search "Cellular". Tap on it and you'll see your app usage, sorted from the apps who use that use the most data.
You can also click on "System Service" to see a list of iPhone background service and the amount of data they're using. You can also disable specific apps from using cellular networks.
Meanwhile, follow this step if you're an Android user: Open "Settings" app, navigate to "Network & Internet", then select "Data Usage."
You'll see a graph of your internet usage for the last 30 days. When you scroll down, you'll see a list of app sorted by its data usage.
Also, set limit your data consumption and a warning once you get pass the limit. You will need third-party apps since the native app can only show you usage. Among popular options are Data Usage for iPhone ($0.99) and My Data Manager for Android (Free).
Read also:
Turn off background data
Apps can still use data although they're not in use. It's called background data. Apps regularly connect to the network to keep their services running, such as sending you a notification.
To save your data, it's best to turn off the background data. Apps won't access the internet unless you're connected to Wi-Fi.
Most of today's phone comes with an option to turn off background data. On iPhone, open "Settings" app, tap "General", then select "Background App Refresh". There you can find a toggle called "Background App" which lets you turn background data on or off.
On Android phones, navigate to "Settings > Network & Internet > Data Usage" just like when you check your usage. Tap on the menu on the top right, it will open to a list of submenu. Tap on "Restrict Background Data", then tap "OK".
Uninstall draining apps
Do some tidying up on your phone. Often we have so many apps installed but we only use a few of them.
Uninstalling rarely used apps will prevent unnecessary internet connection made by them. Uninstalling comes with an added benefit, you will also clear up more storage space.
Turn off mobile data when you're not using it
The easiest way to keep your data usage at the minimum is to simply turn off your data when you don't need it. No more worrying about backgrounds app and services, although there's a downside for this method. You won't get a notification from apps anymore.
This method is perfect for people who strictly prefer conventional texts and calls as their main form of communication.
You can also use mobile data when you're going out only. Apart from that, use Wi-Fi whenever possible. Don't forget to switch because often people forget to do it, and they accidentally use up all their data.
Read also:
Don't use your mobile data for streaming
Entertainment apps such as YouTube, Netflix, and Spotify can drain your mobile data very fast. It's easy to lose the track of time when you're watching movies and listening to music.
Be careful and use Wi-Fi instead for streaming. Apps such as Spotify has offline mode where you can download your music offline. Be sure to take advantage to that feature to save your data.
Turn off app auto-update
Most smartphones have a default setting where they update apps by itself. If you have a lot of apps installed, you could potentially eat up all your data just for updates. It's best to just turn off this feature.
On iPhone, go to "Settings > iTunes & App Store". There's a section called "Automatic Downloads". Search for "Updates" toggle and switch it off.
On Android, open Google Play app. Tap on the menu icon on the top left then search for "Settings". Tap "Auto-update apps" and a pop up will show. Choose "Don't auto-update apps" then tap "Done".
Buy a plan with bigger data
If internet is a big part of your daily life and you simply can't limit or reduce your usage, you can always buy a plan with bigger data.
For smartphone users, Unlimited Plan is the new choice. You can upgrade your data limit up to 3 GB a month. Unlimited Plans start from $20 to $30. It's still affordable. The best thing is that you get unlimited calls or texts too.
Stay on your existing plan, but use add-ons on special cases
You can stay on your existing cheaper plan, but buy add-ons on a special occasion. For example, you will go for a holiday and you need more data for peace of mind during your travel.
Unless they're an avid traveler, people usually go for a vacation once or twice a year. Hence, buying add-ons is more economical than upgrading to a plan with bigger data.
Conclusion
So, those are the tips on saving your TracFone data. From limiting it to considering several money-saving options, so you can have more data while still spending less dollars on it. If you apply this tricks properly, you'll never run out data anymore.
Reference:
https://www.lifewire.com/track-data-usage-on-your-android-121660
https://www.lifewire.com/apps-to-monitor-data-usage-for-iphone-3426710