Auto rotate feature that didn't work on TracFone LG Rebel LTE could happen for a different reason and there are things that you can do about it before you resort to getting help from professional technician to fix this issue.
When you change the orientation of the phone but the auto rotate screen feature didn't follow it, then you got an issue. Now, it is not something to be panicked about. Probably you just mistakenly disable the feature.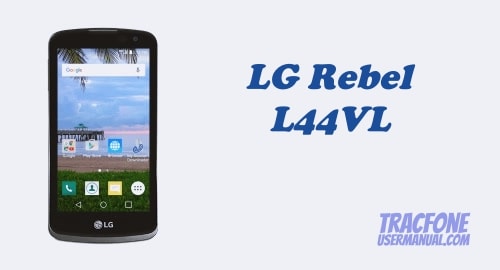 The first thing to do is check the feature. Swipe down the screen of your LG Rebel LTE to bring down "Quick Settings". Find "Auto Rotate" feature in there and make sure it is already enabled. If the feature is enabled it will light up but if it's not, you must tap on it to enable it.
You can enable the feature from another place. Go to "Settings > Display > Auto Rotate Screen". Make sure to check the box next to the feature name. When it's done, move the phone and change the orientation to see whether it works or not.
Still not working? Restart the phone. Perhaps there is a glitch or minor crash on the phone and it makes some feature stop working, in this case, the auto rotate feature. Press Power button until "Power menu" appears and chooses "Restart". Wait for the phone to complete the process and check for the feature once more.
What if nothing works? What if enable the feature and restart the phone didn't bring positive result? It is possible there is some hardware or firmware issue. Perhaps the sensor that detects the phone movement didn't work or there is something broken inside.
In this case, it will be wise for you to take the phone to a trusted technician. Better yet, take it to LG's technician and let them have a look at it. They have more knowledge and better equipment to deal with all kind of issue regarding a smartphone. Let those people take care this issue so you can have the phone back with auto rotate feature that works okay.