Find out if Tracfone Triple Minutes is still available for customers or has it changed, and how to keep your Triple Minutes if you have it already.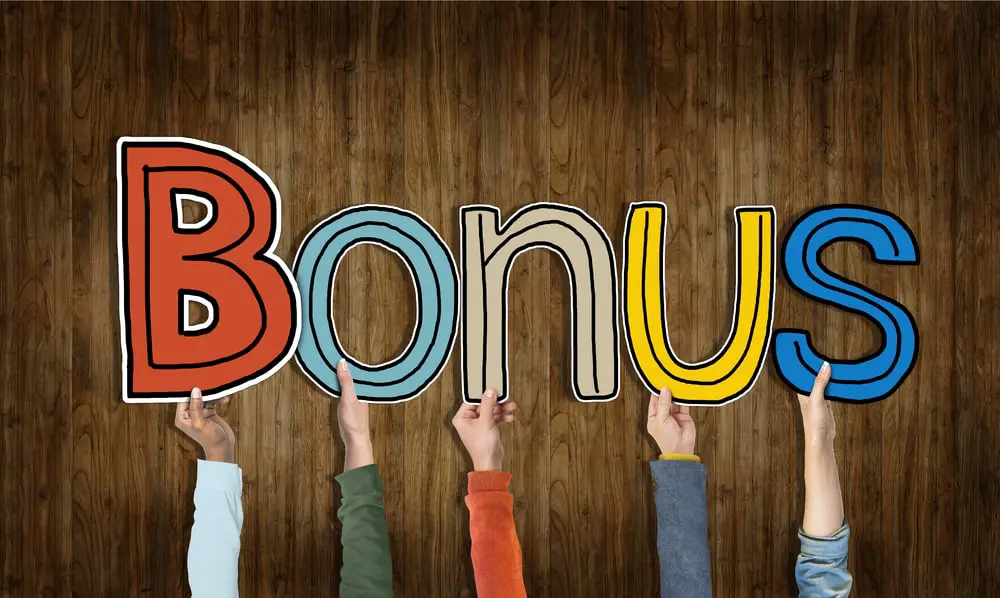 Tracfone Triple Minutes is one of the popular programs that make the carrier even more attractive. Tracfone is already an affordable mobile provider. But to get more perks, many customers find it irresistible.
With Tracfone Triple Minutes, you get three times of airtime you buy. For example, if you add a 60 minutes plan to your phone, you'll get 180 minutes added instead.
This program applies not only to minutes but also to texts and data as well. For many people, the cost-saving allure of Triple Minutes was more than a good deal.
However, lately, there are many confusions around whether or not this program remains available for customers. Customers are also wondering if there is any change. In this article, we will find out about all this.
What is Tracfone Triple Minutes for life?
Tracfone Triple Minutes for life is a bonus program which allows customers to get thrice of what they pay for. It applies to airtime cards only, which consists of talk time, texts, and data.
For example, if you buy a $20 basic phone card, normally you will get 60 minutes of talk, 60 texts, and 60MB of data. But if you are eligible for Triple Minutes Bonus, you will get 180 minutes of talk time, 180 texts, and 180MB of data.
The Triple Minutes bonus applies to Tracfone phones that were manufactured before April 1, 2017. If you purchase a Tracfone device with Triple Minutes, you get to enjoy this program practically forever. There's no expiration date for it.
Does Tracfone still have Triple Minutes?
Good things must come to an end. Apparently, that's what's happened with Tracfone Triple Minutes. As stated on their website, Tracfone decided to discontinue this program completely.
They cited technological advancement as their reasons. Tracfone found out that people are using more data, therefore their Smartphone Plans are the new focus. Airtime cards do have limitations when it comes to data.
However, Tracfone Triple Minutes is an indefinite program. It means customers who already had them will enjoy the Triple Minutes benefits for as long as they can. Tracfone stated that customers with Triple Minutes SIM kits and phones will enjoy the bonus as long as they still use the same phone.
Tracfone phones with Triple Minutes
So, it means, there are phones out there that still enjoy the Triple Minutes program despite it having been discontinued.
According to the company, Tracfone-branded phones manufactured before April 1, 2017, will still be eligible for the triple minute benefit. On the other hand, any phone that is manufactured after that date unfortunately will not enjoy the same benefit.
However, although officially Tracfone no longer offers phones with Triple Minutes, you can still find them and even buy one. You can search for these phones specifically from third-party sellers, such as on Amazon.
We found several Tracfone Triple Minutes phones that are available for purchase, such as LG Ultimate 2 L41C, Alcatel OneTouch Icon Pop, and LG 840G. But here, there are several things to think about before you hit that checkout button.
Most phones are used phones, hence you need to be cautious about their conditions. There's no guarantee that the phone will still work well. On top of that, their prices are expensive. The sellers know Triple Minute phones are still in high demand. We'd say the risk is high here.
In the past, hsn.com was the online retailer that often sells HSN Tracfone Triple Minutes phones. Previously available models were the LG 800G touchscreen, LG 500G Qwerty, Samsung T330G, and Samsung T301G. All these phones come with Triple Minutes for Life.
Read also:
How do I know if my Tracfone has Triple Minutes?
The easiest way to make sure if your phone has Triple Minutes is by checking the packaging. If it does, you will see on the box that Triple Minutes is among one of the features. Otherwise, you won't find any Triple Minutes labeling there. As a note, in some smartphones with Triple Minutes, description not included.
How to keep Tracfone Triple Minutes when I change phones?
Although technically you can keep getting a Triple Minutes bonus forever, your device may not keep up with that time frame. Your phone can get broken and you have to replace it.
In that case, how do you keep the Triple Minutes so you can use it on a new phone? Apparently, that's possible. Although Tracfone doesn't mention it on their support page, some users reported that migration is possible.
What you need to do is use the same phone number and the same SIM card. On your new phone, install the old SIM card and don't change your number. Your minutes, texts, and data will be transferred. When you add/refill your plan using airtime cards, it will be tripled too like it would with your old phone.
Are smartphone cards better than Tracfone Triple Minutes?
Tracfone has ended the Triple Minutes program in favor of new smartphone cards. But how do these new cards fare when compared to its airtime predecessors? Let's do some calculations.
In short, using the smartphone-only plans, customers will pay $2-$3 more per month as a minimum. It's not that high of an increase, but now you will have to pay a minimum of $10.42 a month before taxes.
However, in general, smartphone plans are cheaper when you break it down more. The amount you spend per minute/text/MB is lower than in regular airtime cards. Especially for data, it's half cheaper than in airtime cards.
As a comparison, an old $40 airtime card will get you 600 minutes, 600 texts, and 600MB. It means you will spend 6.7 cents for a minute of call, a text, or 1MB of data.
Meanwhile, with a $45 smartphone card, you will get 750 minutes, 1000 texts, and 1,5GB of data. If broken down, it will cost you 6 cents/minute, 4.5 cents/text, and 3 cents per MB.
Tracfone Triple Minutes is a great program, but unfortunately, it has been discontinued by the carrier. Customers should not be too sad about it though, because Tracfone Smartphone Plans are also worth it.
Wrap-up
Unless you strictly use your mobile plan for calls, Smartphone Plans are the better option. If you insist on Triple Minutes, your option now is used or secondhand phones. There are still sellers who sell phones with Triple Minutes benefit. Before buying, make sure the phone is in good condition.
---
Tracfone Triple Minutes FAQs
Will I continue to get the Triple Minutes benefit on my Triple Minute phone?
Yes, although the program has discontinued, existing phones with Triple Minutes will enjoy the benefit indefinitely, as long as you have your current triple minute phone.
If I buy a new phone without Triple Minutes and migrate my service to it, will I get my existing minutes even though the phone now has no Triple Minutes?
Yes, your existing balance will be transferred since Tracfone has an Unlimited Carryover program for talk, text, and data.
What will happen to my Triple Minutes benefit if my phone is deactivated and my account is past due?
You will get your Triple Minutes back once you reactivate your phone and your account, as long as you stay with the current triple minute phone.
Does Triple Minutes benefit depend on the operating system?
No, it is based on the phone type and manufacture date. Phones manufactured before April 1, 2017, will still keep the triple minute benefit. New phones and future phones that are manufactured afterward will not have the triple minute benefit.