Tracfone Alcatel A206G flip phone is a stylish phone that offer convenient features and capabilities for those who want to have a phone to connect with other people in simplicity and affordability by using Tracfone service.
Alcatel A206G is part of the non-Android phone that supports Tracfone service. This is a non-Android phone that was offered for those who love the simplicity of a featured phone and in the same time want to connect with other people using simpler method, in this case call and texting.
As a featured phone, this simple and stylish flip phone offer standard features such as alarm clock and voice recorder. Although this phone is mere standard phone, it does offer people with the ability to connect to the internet with its built in browser and 3G speed.
This phone also offer some features to give user some fun such as FM Radio to listen to music, MP3 Player and also VGA camera that can be used as video recorder as well. The quality of picture that was taken using the camera is below the standard of most camera phone this day since its still use VGA camera. It means that user should not depend on the camera of this phone to take picture.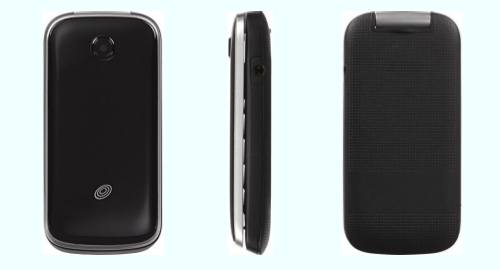 The practical features of this phone come in its flip style body. The style is good enough and the best thing that comes from it is that it doesn't take too much space to carry it around. People can put the phone in their pocket easily.
Alcatel A206G also used large buttons that will make it easier to punch the number and text when trying to make a call or send a message. This particular feature is very helpful especially for senior people who usually have trouble with the too small keyboard on most modern phone this day.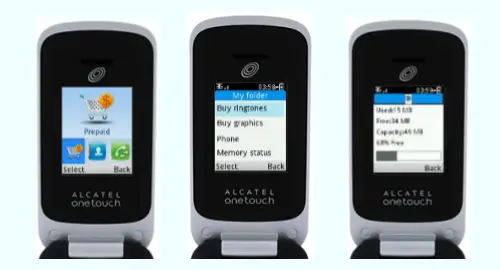 The manufacturer claimed that this phone can stand up to 4.7 hours of talk time and 6.4 days of standby time, which is a pretty standard for featured phone like this one. With that capability, user should have enough time to contact their friend and family number that was stored in the phonebook that can hold up to 1,000 entries.
As a phone that supports Tracfone service, people can use this phone with the affordable Tracfone airtime card. There are different amount of airtime card that were provide by Tracfone and people can use Tracfone coupon code to get extra minutes every time they bought airtime card for this phone. As a simple featured phone, people can have this Alcatel A206G phone without cost them too much money where it is available in Tracfone website for $14.99 only.
Tracfone Alcatel A206G Specs and Features
Included Battery:
Lithium-ion
Size:
3.9″ x 1.9″ x 0.6″
Standby time:
Up to 17 days
Talk time:
Up to 5 hours
Weight:
2.9 (ounces)
Included Accessories:
AC Adapter
Battery
Features:
3G speed
VGA camera/video recorder
Alarm Clock
Bluetooth
Browser
Calculator
Calendar
Call Waiting
Caller ID
Color Screen
FM Radio
Handsfree Speaker
Hearing Aid Compatible
MP3 Player
Multimedia Messaging
Phone Book with up to 1,000 Entries
Vibration Alert
Voice Recorder
Voicemail