Need assistance with your Samsung Galaxy J3 Luna Pro (S327VL)? Get all the help from the phone user manual, where you can learn everything about the phone and mastered it in no time for your satisfaction.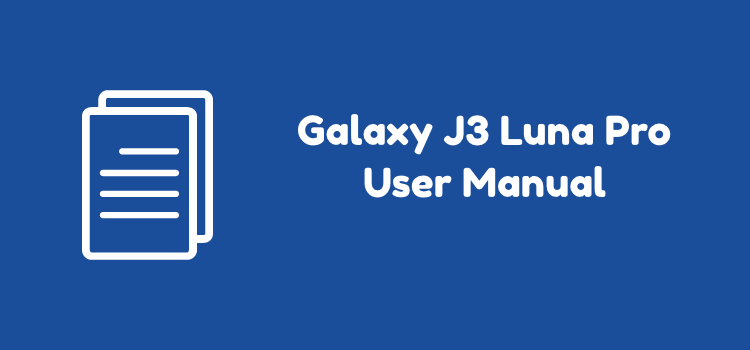 The main advantage that you can get from Samsung Galaxy J3 Luna Pro (S327VL) user manual is that you got this trustable and reliable source of information about this phone.
You don't have to make second guesses about different aspect and feature of the phone when you already read this user manual.
If you don't know about the kind of features that this phone has, take a look at the user manual.
If you don't know how to use a certain feature or certain phone's function, read the guide and find the answer there.
The kinds of information you can find in this user manual also quite vary where you will learn all about:
How to get started using the phone. Not only it let you know all about the physical part of the device and how it works and how to set up the phone for the first time, but also legal information regarding the phone.
Special features of the phone.
Apps. where you will know about the available apps, the way that app displayed, how to use it and even how to uninstall and disable it.
Settings and connection configuration.
The reliable source to get more help.
Related:
User manual for Samsung Galaxy J3 Luna Pro (S327VL) has everything you need to know about the phone whether it was the physical specification or complete feature and app it has to offer.
How to use this user manual for your advantage? It's easy. Just read it before you start using the device. You can skim it for general information and to let you know where to find specific information about the phone and later you can concentrate on the part that you are curious about.
Keep it for future reference as well. You never know that you may need it to answer some questions sometimes in the future.
Download: Samsung Galaxy J3 Luna Pro User Manual (1 MB)