Review of LG Rebel 2 LTE, the next generation of LG Rebel with several improvements from the previous generation including the much bigger size and also better performance for better user experience.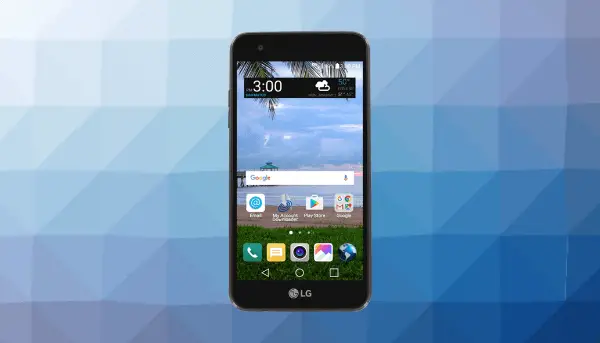 Minimalist design is what this LG Rebel 2 is all about it. LG Rebel 2 is the next generation of LG Rebel is available now with improvement on several aspects of the phone.
LG Rebel 2 is also available in 2 version, GSM, and CDMA version to satisfy user that use different network type.
Design
As most smartphone, bar touch screen becomes the obvious design choice for LG Rebel 2.
Measured at 5.70″ x 2.90″ x 0.31″ and 4.79 ounces, this phone will have no problem fitting on people palm. It is easy to handle with one hand and carry around in single grip.
Display
LG Rebel 2 sport 5 inches TFT LCD screen. This is an improvement compared to its previous generation that uses 4.5 inches screen. In the other hand, the resolution of the screen is stay the same, only 854 x 480 pixels.
This is very unfortunate because a bigger screen requires a bigger resolution to bring a crisp and clear picture. Other smartphone with same screens size usually has HD resolution.
Software
LG Rebel 2 use Android Marshmallow operating system. As part of LG's device, this phone also used a personal touch, in this case, it uses LG UX 5.0. With this UX, the user can conveniently access the entire app from the home screen.
Camera
Unlike other smartphone that usually put a much bigger resolution on the rear camera, LG Rebel 2 uses the same resolution on both sides. The user can find 5 MP rear camera and 5 MP front camera on this phone.
While rear camera works great for taking everyday picture, front camera will do wonder for taking selfies and also video calling.
With the same camera, the user can record a video at 1920 x 1080 pixels at 30 fps. While still talking about the camera, do not forget to use various features available on it such as burst shot, gesture shot, selfies light, auto shot, cheese shutter and other.
Performance
LG Rebel 2 running the Quad-core 1.1 GHz, Qualcomm Snapdragon 210 MSM8909 as its processor.
The 1 GB RAM and 8 GB internal storage (where up to 3.92 GB are usable) also part of the phone's system to support its performance. An additional storage is available in the form of microSD that can store for another 32 GB data.
Connectivity
For those who love to browse the internet will be happy with this phone since it already supports 4G LTE. LG Rebel 2 gives not only faster access for internet connection; it also gives several connectivity options.
The user of the phone can connect with each other using Wi-Fi, Bluetooth, micro USB, A-GPS, Wi-Fi Direct, and MIDI device. With all those connectivity options, there should be no problem for getting connected with everyone else.
Battery
LG Rebel 2 powered by a lithium ion battery, precisely a removable 2500 mAh lithium ion battery. At this size of capacity, the battery should be able to hold up for 12 hours for talk time and in standby time, it will last for up to 11 days.
This is an average time where people with small to moderate use can have the phone stay on for the day with a single charge.
Wrap-up
LG Rebel 2 is indeed much better than its previous generation, LG Rebel. But still, there are some things that need further improvements such as screen resolution and RAM size.
The other part of the phone such as OS, camera, and LG UX is the plus side of this phone. Those who don't mind with the low resolution can consider LG Rebel 2 and its TracFone service for daily use.
LG Rebel 2 LTE Specifications
Body:
Form Factor: Bar (Touchscreen), Size: 5.70″ x 2.90″ x 0.31″, Weight: 4.79 (ounces)
Display:
5 inches, TFT LCD Screen, Resolution: 854 x 480 px, Display Colors: 16M
System:
Operating System: Android 6.0.1 (Marshmallow)
Processor: 1.1GHz Quad-Core, Qualcomm Snapdragon 210 MSM8909
Camera:
Rear Camera: 5 MP, Front Camera: 5 MP, Video Recording: 1920 x 1080 pixels, 30fps
Camera Features: Flash, Auto Focus, Various Camera Modes
Memory:
RAM (Memory): 1 GB
Internal Storage: 8 GB, Support MicroSD (Up to 32 GB)
Network:
Support 4G LTE
Connectivity:
Wi-Fi: 802.11 a/b/g/n, Bluetooth v4.1 A2DP, USB: microUSB 2.0, GPS: A-GPS, 3.5mm Jack
Battery:
Lithium-ion, 2500 mAh, Removable
Standby time: Up to 11 days, Talk time: Up to 12 hours
Sensor:
Accelerometer, Proximity Sensor
Other Features:
Hearing Aid Compatible, Multimedia Messaging, FM Radio