Tracfone LG 441G Flip Phone proved to be worthy to use for those who don't like the complicated Android smartphone and prefer something simple and easy to use as a means of communications.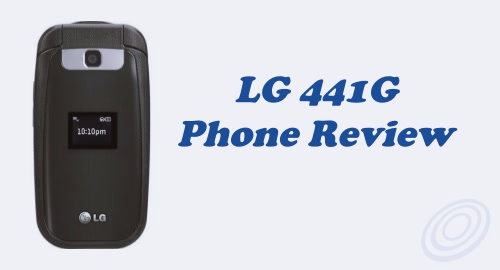 There are not many phone developers that develop flip phone and LG is one of them. Flip phone still looking good in the era of smartphone and combine it with low cost service from Tracfone, then it is definitely worth to look at.
Tracfone LG 441G flip phone is part of the Tracfone phone products, where it uses Tracfone low cost prepaid service. As a non Android smartphone, this phone is a useful alternative for those who are looking for something simple and easy to use.
As it said before, this phone is simple enough to use so do not expect it to have the kind of features that is available in a smartphone. This phone has the basic features that people need in their daily live and for some people, this is more than enough.
The phone come with detailed instruction book that will answer any question that people may have about it. This way, no one will get lost during the process. The setup process is very simple where it will be done within minutes.
Phone owner can make the call to the customer service where they will do the whole work including transferring the data from the old phone to the new one. It is that fast and that simple.
Read also: The 10 Best Tracfone Flip Phones for Seniors
As for the feature, LG 441G flip phone carry quite a lot of applications such as phone books that can hold up to 1,000 entries, and it also have hands free speaker that allow user to connect and make call easily even when they were driving.
It also has MP3 player that will play the tune and songs to entertain the owner. An alarm clock, external caller ID and text and picture messaging is also available in this phone.
As for connection system, LG 441G offer several options. It has Bluetooth version 2.1 wireless technology to connect with other Bluetooth device nearby and also internet access that supported 3G network speed.
Although 4G LTE technology for internet connection has been introduced, the majority of devices out there still use 3G technology. It means that this phone will not having trouble to get connected to the internet anytime and anywhere.
This phone also has a 1.3 MP camera that people can use to take picture and also record a video. The result is not something that will stand out from the crowd because it has very low resolution so it will do no good for those who love to take picture with their phone.
As a non Android phone, LG 441G has a very short talk time where it can stand up to 3.6 hours for active use and 7 to 10 days for standby time. Some people will expect it to be able to stand longer than that, so it is not the kind of phone for heavy user.
Overall, this phone is decent enough for daily use and although it may have its flaws, it will serve people need. Tracfone LG 441G is available in Tracfone website for $14.99 and for a much better deal; people can have it for $9.99 only at Walmart.
Tracfone LG 441G Flip Phone Specs and Features
Included Battery:
Lithium-ion
Size:
3.85″ x 2.00″ x 0.73″
Standby time:
Up to 7 days
Talk time:
Up to 3.63 hours
Weight:
3.63 (ounces)
Included Accessories:
AC Adapter
Battery
Features:
3G network speed
1.3 Megapixel Camera
Alarm Clock
Bluetooth
Call Waiting
Caller ID
Color Screen
Email
Graphics Download
Handsfree Speaker
Hearing Aid Compatible
MP3 Player
Multimedia Messaging
Phone Book with up to 1,000 Entries
Ringtones Download
Vibration Alert
Video Recorder
Voice Dialing
Voicemail
Web