Information that you need to know about hard reset on TracFone LG Treasure LTE L51AL, specifically on how to perform this action without making any mistake and keep the valuable data intact for further use.
Hard Reset Tracfone LG Treasure – What do you have in mind about hard reset? Does it have something to do with wipe out the entire data and the phone? That is correct and it also brings the phone Settings to the original one like the one you used for the first time when the phone is out of the box.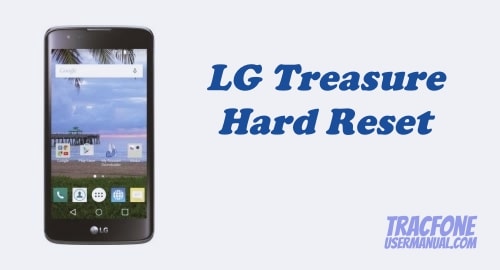 So when you want to perform hard reset on your TracFone LG Treasure L51AL, how do you do it? If you don't have any idea about it, then keep reading to find out about it.
Related Posts:
➥ TracFone Treasure L51AL Phone Review
➥ TracFone Treasure L51AL User Manual
➥ How to Perform Hard Reset Tracfone LG Rebel LTE L44VL
Soft Reset TracFone Treasure L51AL
There are two ways to perform this action. The simplest and straightforward is no other than soft reset. In here, all you need to do is:
Go to Settings
Tap on Back up and Reset option
Tap on Factory Data Reset
Proceed by tap Reset Phone
If you had set your sequence code, enter it now, but if not, go with the next step
Choose the "Erase Everything" and then confirm
Hard Reset TracFone Treasure L51AL
You also can perform hard reset, which is more complicated but it necessary to know if your phone is not responsive at all.
Turn the phone OFF
Press and hold Power button and Volume Down button for a couple of seconds until LG logo appear on the screen
When the logo appear, release both buttons for 1 seconds only, and then press them back
Keep doing this until the phone reboot to Recovery Mode and only then release the buttons
Use Volume button to move up and down on Recovery Mode menu and highlighted the Wipe Data / Factory Reset option
Press Power button to make the selection
Confirm the action and wait until the process is complete
After you perform soft reset or hard reset, reboot the phone back to make the change took place. Now, one word of caution, since factory reset will clear all of your data as well as 3rd party app, you have to back it all up in the first place, unless you didn't mind losing them all.