Analyzing closely the specs comparison between LG Journey LTE and Samsung Galaxy J7 Crown. Discover which smartphone is the perfect option for you.
LG and Samsung are among the two most popular competing phone manufacturers. The budget category is also where they're having a tight race. The ones that we're going to compare here are LG Journey LTE and Samsung Galaxy J7 Crown.
The two models are created based on the same concept: to provide customers a decent smartphone at an affordable price.
It's easy to get confused about which phone you should buy. Here, we provide you the specs comparison between LG Journey LTE (L322DL) and Samsung Galaxy J7 Crown (S767VL).
We're going to dissect every crucial aspect of the phone that's worth considering. Hopefully, it can help you make a final decision.
Design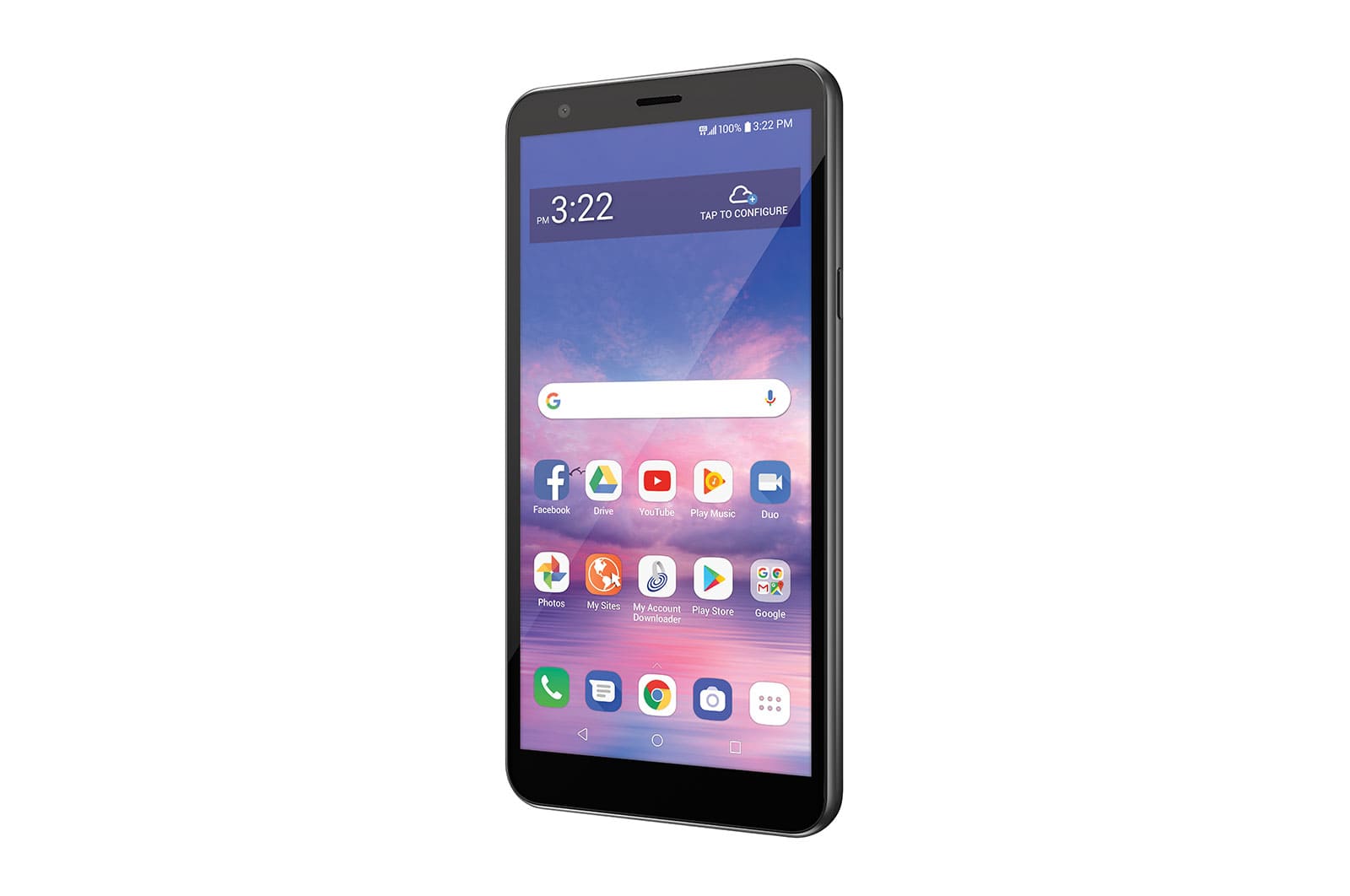 On the first impression, it's clear that both phones each carry a specific look resembling the design style of each brand. In our opinion, LG Journey LTE looks a bit sleeker than Galaxy J7 Crown.
It's because LG Journey manages to keep the bezels narrower than Galaxy J7 Crown. LG Journey also gets rid of any physical button that makes a phone easily look outdated.
On the other hand, Samsung Galaxy J7 Crown features a design that looks out of trend by today's standard. There's a Home button at the bottom bezel alongside two soft buttons for app switch and the Back button. Bezels aren't as narrow as in LG Journey.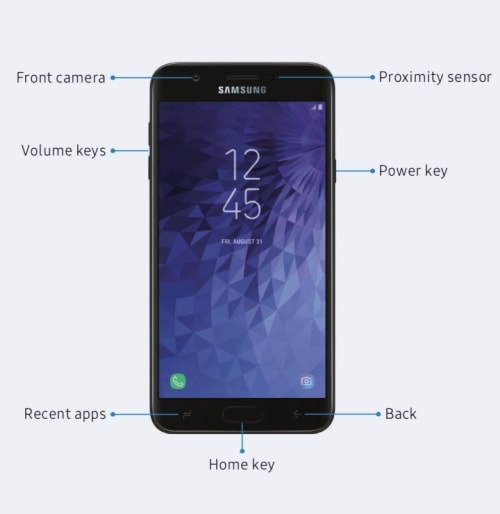 Looks aren't important and it won't affect performance much. But it's something worth noting. As for casing materials, both phones use the same thing.
The casing is made of a plastic material, which although lightweight, they don't give a premium feel a high-end phone would give.
Both phones come in black color, with Galaxy J7 Crown is more matte than the other. The glossy finish on LG Journey makes the phone look more expensive than it is. But it offers less grip than Galaxy J7 Crown.
For toughness, unfortunately, you won't find any special feature on either phone. There's neither scratch protection for the display nor any waterproof measure. It's not surprising since these phones fall into the affordable category. You would need to pay more for anything fancier.
Read also:
Display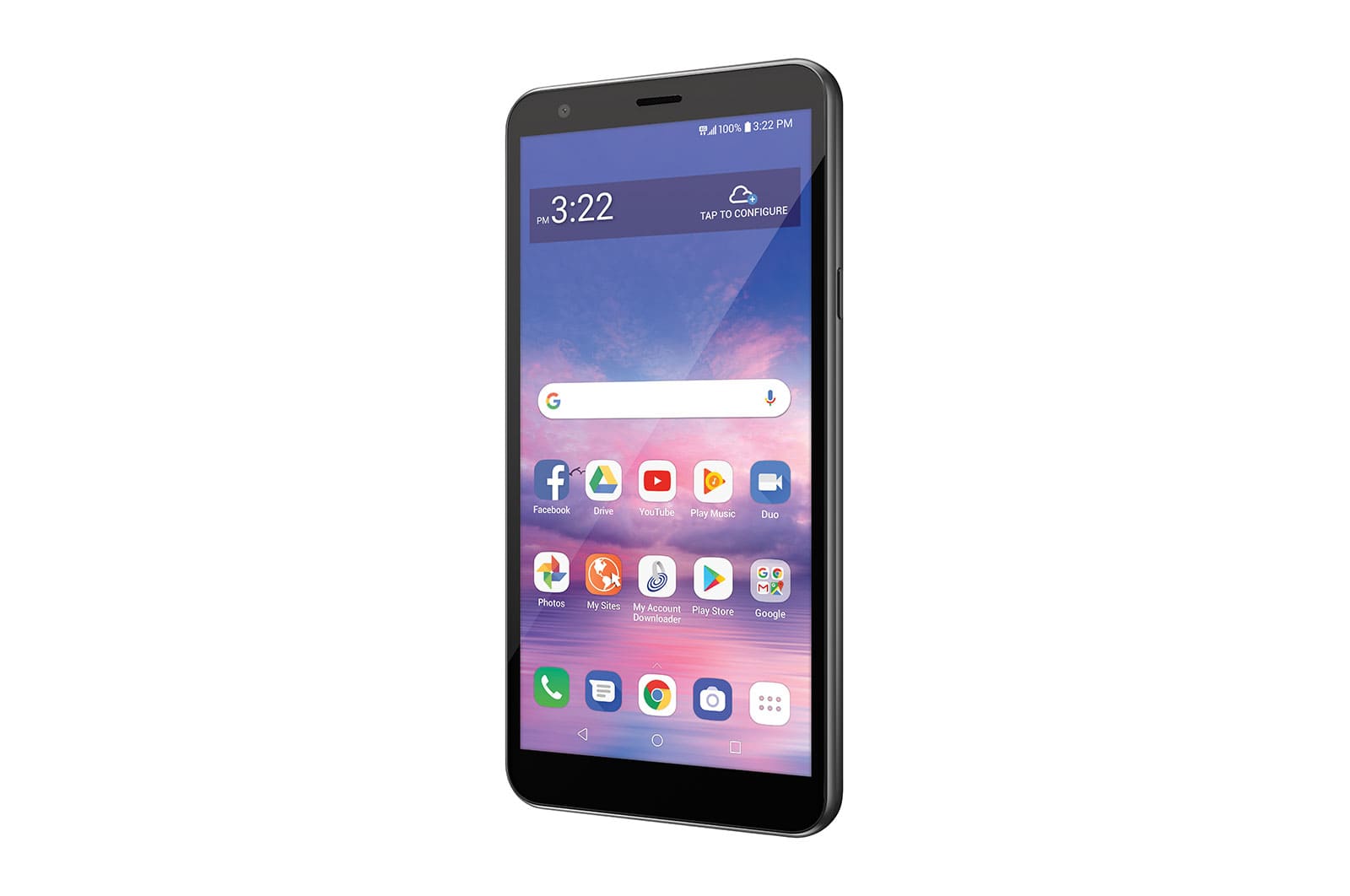 There's only a small difference in display size. To be specific, LG Journey LTE comes with a 5.45-inch screen. A bit larger, Galaxy J7 Crown has a 5.5-inch HD TFT display. However, the phone differs greatly in each of their resolutions.
LG Journey wins by a mile with its HD+ screen. Not only boasting its size, but the display also packs more details with its 720 x 1440 resolution.
LG Journey is far more superior than J7 Crown with its 720 x 1080 display. It means LG Journey offers a brighter display, sharper picture output, and wider viewing experience.
In addition to that, LG Journey also boasts a display design called FullVision. The phone gives edge-to-edge viewing experience although it's not fully bezel-less. The small screen-to-body ratio means no distraction while watching a full-screen movie.
Samsung's display is not inherently bad, but you'll notice it immediately when you compare the two phones side-by-side. It shows how Galaxy J7 Crown lacks vibrancy than LG Journey. Colors are better with Journey and you'll find less pixelated edges.
In addition, Samsung Galaxy J7 Crown has thicker bezels. You can't really achieve the same full-screen experience LG Journey gives. Galaxy J7 Crown has to be able to beat LG Journey in another category to make up its display inferiority.
Read also: LG Solo LTE vs LG Journey LTE: Specs Comparison
Camera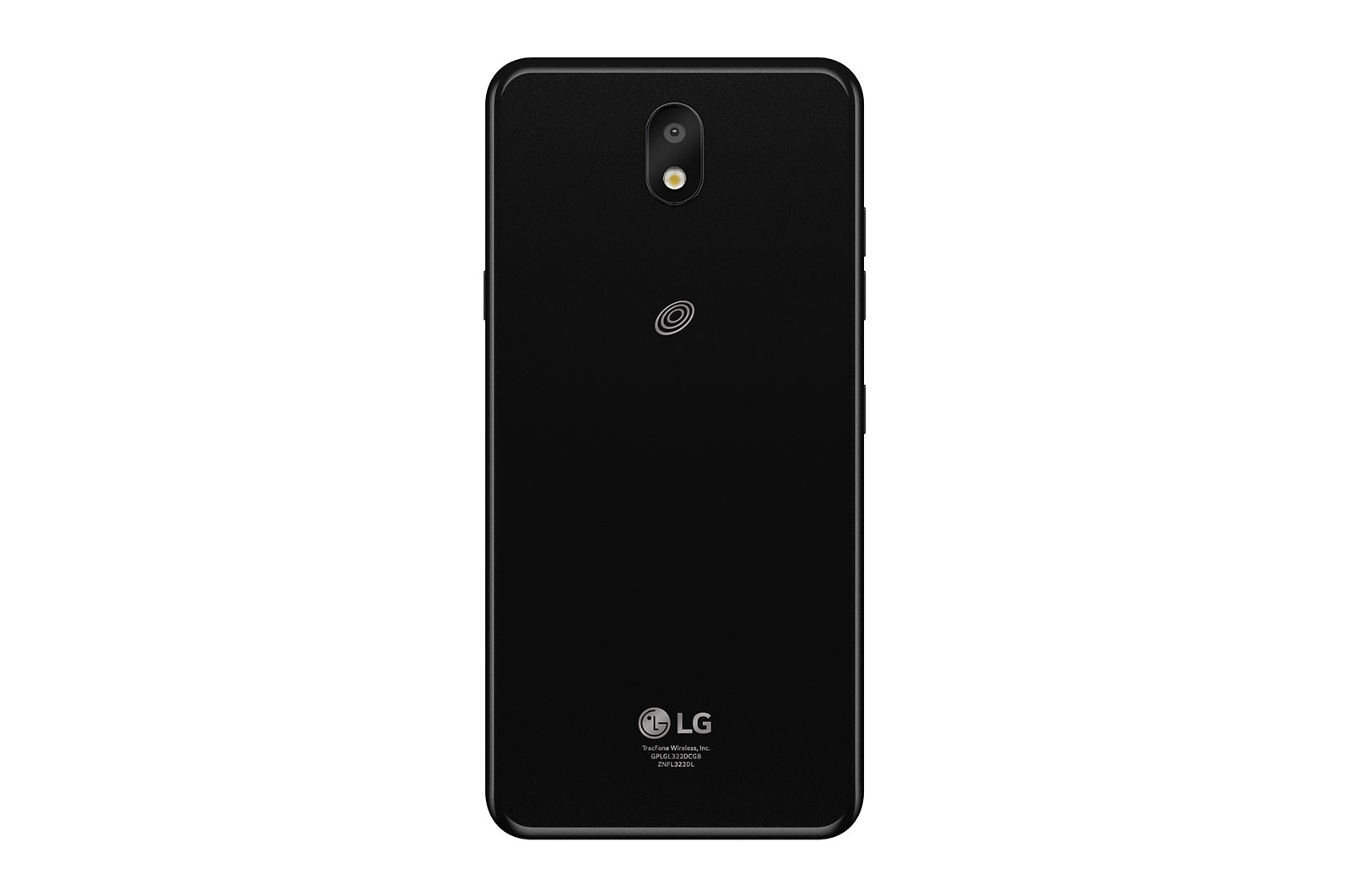 As it turned out, Samsung redeemed its lack of display quality with better camera setup. In fact, it's surprising to find out that the Galaxy J7 Crown features a 13MP camera. And it doesn't limit on the back camera only. The front-facing camera also has a 13MP lens, only without an LED flash.
It makes LG Journey's camera setup pale in comparison. LG Journey LTE is equipped with an 8MP camera on the back. The front camera, meanwhile, is far lower than J7 Crown's camera at 5MP.
For buyers prioritizing camera quality, Samsung Galaxy J7 Crown is an easy pick. The difference in camera specs is evident when looking at the shooting results. J7 Crown produces better results overall in all types of situations.
In hindsight, you would see a similar quality on photos taken in an optimal situation (with good lighting, for example). But it's easy to see a difference when you zoom in and examine the details.
Photos by Galaxy J7 Crown captures more richness in an object be it in colors or sharpness.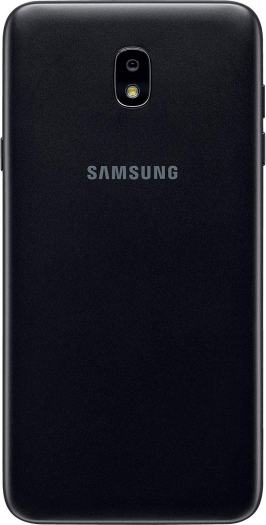 In low light situations, both phones equally struggle to capture any decent pic. You can detect noises on both of them. But still, J7 Crown offers less blurry photos.
If there's anything where LG Journey is better, it's the Portrait Mode feature. It's something J7 Crown doesn't have.
With Portrait Mode, you can take a picture with a blur effect on the background. It's a software-based feature that's become popular in recent years.
Read also: LG Rebel 4 vs TCL A1X: Specs Comparison
Storage
Both LG Journey LTE and Samsung Galaxy J7 Crown features 16 GB of internal storage. It's a standard capacity for phones on the budget range.
Even though they could have offered more since it's not going to be enough. Moreover, the real capacity that's available for users is only half of it at around 8 GB.
For external storage, both phones allow users to install an SD card. They differ in capacity.
Once again, Galaxy J7 Crown is winning because it allows up to 400 GB in capacity. Meanwhile, users of LG Journey will have to be enough with a maximum 32 GB SD card.
Performance
At its core, there's a crucial difference in the processor each phone is using. Once again Samsung Galaxy J7 Crown beat LG Journey LTE with an impressive setup.
Galaxy J7 Crown runs on Samsung's own chipset Exynos 7884. It boasts 1.6 GHz processing speed. It's also an Octa-core processor, which translates into more tasks being processed at the same time.
On the other hand, LG Journey runs on a 1.6 GHz Snapdragon 425 processor. This processor is actually a decent one. Only it has 4 CPU threads (Quad-core) instead of eight. The total processing speed is half slower than J7 Crown's CPU.
For basic tasks, users won't tell any difference. But the performance gap will show as you use multiple apps, especially the ones that involve a lot of graphics like mobile games. The CPU of Galaxy J7 Crown handles them better than LG Journey's CPU. In fact, benchmark comparison shows that Exynos 7884 is twice faster than Snapdragon 425.
As a side note, both phones run on 2 GB of RAM. Therefore there's nothing to compare in this matter.
For its operating system, LG Journey comes with a newer Android than Galaxy J7 Crown. Journey is ahead of Crown with its Android 9.0 Pie.
The operating system boasts efficiency and optimization more than its predecessor. It also comes with Google Assistant with a dedicated button you can find on the left side of the phone.
With Galaxy J7 Crown, you will need to settle with the older Android 8.0 Oreo. Although it's still a fairly recent version of Android, you'll miss newer features Android 9.0 offers.
Samsung and LG are known to be manufacturers who like to tweak the software on their phones. Hence you'll experience some kind of customization with both Journey and Crown. Here, we like Journey more since LG doesn't tweak its Android too heavily.
With LG Journey, you'll notice several custom apps by LG such as KnockOn (a security feature) and the notepad app QuickMemo. But LG Journey stops at apps only. LG didn't modify the appearance of Android with themes and launchers.
Samsung is more aggressive by installing its own design of the Android user interface. In our experience, it tends to slow the phone later down the road. In addition to the Android design, you'll also find Samsung custom apps.
As a conclusion, LG Journey's key strength on performance lies in the type of Android operating system it uses. Samsung Galaxy J7 Crown wins in terms of hardware. But for software, it lags significantly behind LG Journey.
Read also: Samsung Galaxy J3 Orbit Review: Pros and Cons
Connectivity
If there's an aspect on both phones you don't need to compare, it's the network-related features. LG Journey LTE and Samsung Galaxy J7 Crown share a lot of similarities.
They both run on 4G LTE technology, which ensures uninterrupted calls and fast internet browsing. All while the phones are still accepting connection with older 2G and 3G bands.
In addition to that, there are other network features such as Wi-Fi, Bluetooth, and GPS. Every common feature you'd find on a smartphone today is available.
However, it's worth noting users won't get more premium features such as NFC. Both phones also still use the old Micro USB instead of the newer USB Type-C.
Battery
The battery specs comparison between LG Journey LTE and Samsung Galaxy J7 Crown only shows a slight difference.
LG Journey has a non-removable 3000mAh cell, while Samsung has a 3300mAh battery, also a non-removable one. On average, typical battery performance is around one day for one full charge.
But when counting talk time alone, Galaxy J7 crown battery outperforms LG Journey's by twofold. Maximum talktime with J7 Crown is 30 hours, while LG Journey only tops at 15 hours.
In addition to its bigger capacity, J7 Crown also performs better because of its display. Having a lower quality display makes the phone able to conserve more battery power.
Wrap-up
Deciding between LG Journey LTE (L322DL) and Samsung Galaxy J7 Crown (S767VL) is a tough call. Each phone offers key features where the other doesn't provide.
On one side, the HD display of LG Journey can be a solid reason to pick this phone. But LG Journey has a far lower quality camera than J7 Crown.
Not to mention the processor and the Android version, where both phones are greatly different with one another. You will need to decide which criteria are more important to you.
Aside from specs comparison between LG Journey LTE and Samsung Galaxy J7 Crown, it's sensible to also compare their price.
LG Journey's retail price on Tracfone website is $89.99. You can get it at $69.99 on sale. Meanwhile, the retail price for Samsung Galaxy J7 Crown is $83.98 (Amazon). If you want to get it cheaper, you can buy the reconditioned version at $39.99 on the Tracfone site.
LG Journey Pros:
Better design
HD display
Portrait Mode
Android 9.0 with Google Assistant
Samsung Galaxy J7 Crown Pros:
Faster CPU

Better camera
More capacity for expandable storage
More battery capacity