A manual is always necessary. Make sure to read the Moto E 2020 user manual to understand your smartphone better. We also provide the download link for you.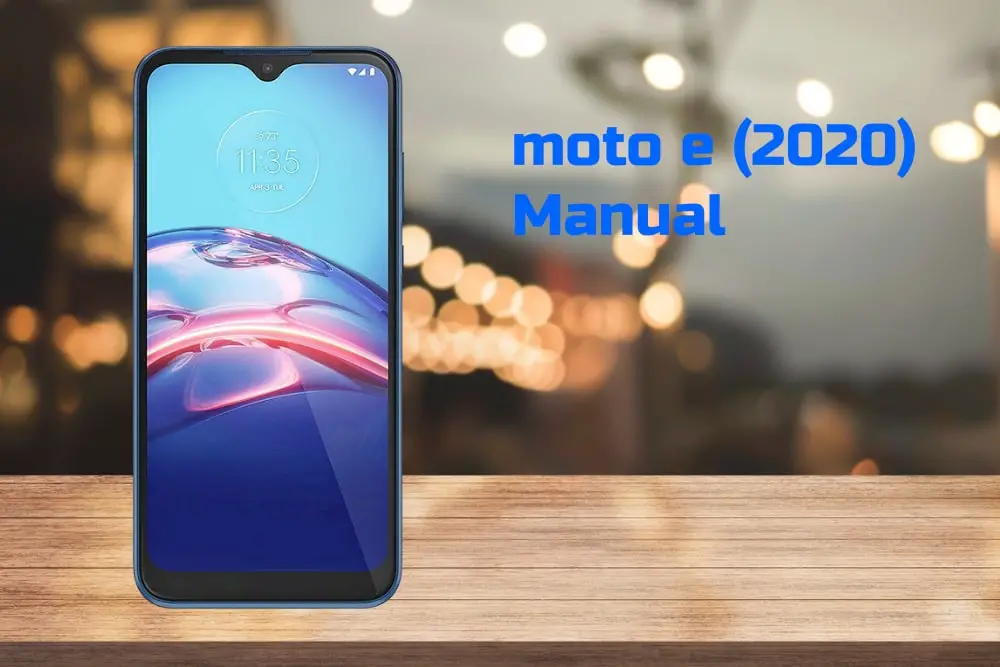 What do you typically do when pulling out a brand new phone from its box? We know you must be impatient. Especially if the new phone is the new Moto E. It is an attractive phone with many interesting features to explore.
However, don't be too hurry. Take a minute or two to read the Moto E 2020 (XT2052DL) user manual. You can also read the manual while exploring the new phone at the same time.
Use the document as some kind of assistant. User manuals have so many benefits for its readers. Aside from helping you to get started, user manuals also can prevent you from making a fatal mistake.
Here's some of the summary of the manual. Therefore, you can tell what kind of knowledge you will acquire once you read this technical document.
Hot topics
This first section lets you know the important features along with the shortcuts to the pages. It's perfect for readers who don't have much time. You can go directly to topics that matter to you the most.
Get started
If you are not sure where to start on your Moto E, this chapter got your back. Just flip through the pages. You'll find out about SIM card installation and powering the phone on.
That's not all. There are other initial configurations you can do, such as signing in to the Google account and connecting to Wi-Fi. You will also see tips about improving battery life and introduction to the water repellent feature.
Read also:
Learn the basics
Some new users might not feel familiar with the interface of Moto E. In that case, this section is what's useful for them. Here, you can read all the basics related to Moto E's interface. Whether it's about the screens (Home or Lock screen), icons, and notification status.
Customize your phone
What's included here is all the settings related to the appearance of your phone. Learn how to set up a theme or pick a wallpaper. You can also try the Discover Moto feature. For parents, this is also the section where you can find menus related to digital wellbeing and parental controls.
Apps
Apps are the lifeblood of a smartphone, including on Moto E. Find out what apps are available here through the Apps section of Moto E user manual. You will learn apps like Camera, Messages, and Google apps. Make sure to also learn about Moto. It's a custom app from Motorola with special features like Moto Actions and Moto Display.
Read also: Motorola Moto E 2020 Review: Dual-camera for a cheap price
This section is what you refer to for all things about connection. Included here are the tutorials on connecting to Wi-Fi and mobile data. For the Wi-Fi, you will also learn about configuring Wi-Fi Direct and Hotspot.
However, for tips like saving data, here we have a better guide for you. These tips apply for you who use Tracfone as their service provider.
Apart from those two settings, read also the instructions for Bluetooth, connections to a printer, and VPN. Moto E allows access to other devices through synchronization. You can learn about that too here, including sync to Google account and casting your screen to a TV.
Protect your phone
Phones these days are where people store a lot of sensitive data. And it's most likely the case with yours too. That's why it's better to be safe and protect your phone. On Moto E, you got several choices.
The manual will show you how to choose the screen lock. Including Moto E's own lock feature called Smart Lock. Aside from security, this section also covers privacy settings. For example, setting permissions on your apps.
Troubleshoot
You want to have the manual around when you encounter a problem on your phone. This Troubleshoot section is the reason. What's covered here are tutorials for Safe mode and software update. You can also learn about factory reset and remotely lock a stolen phone.
Download user manual
That's the sneak peek for Moto E (XT2052DL) user manual. If you are curious about the whole document, here we also provide the link for the pdf file. Download the manual and enjoy exploring your Moto E armed with all the required knowledge.
For more tips and tutorials, especially about Tracfone mobile carriers, you can read this definitive guide.
Download: Moto E 2020 User Manual (PDF)