The complete guide for your LG Rebel 4 LTE. Included here all the information regarding common issues, troubleshooting, and useful phone settings.
This complete guide starts with the official manual of Rebel 4 LTE. LG provides some basic information on the manual, such as the layout of the phone and the features. For beginner, it's recommended to start from here.
In troubleshooting the phone, you must know what boot modes are and how to access them.
This guide shows how to access Recovery Mode and boot with Safe Mode on LG Rebel 4 LTE (L44VL). These two modes are probably the most important troubleshooting method a user needs to understand.
Tutorials on soft reset and force restart come next. Almost any troubleshooting with LG Rebel 4 start with either soft reset or force restart. These are the two quick ways to fix your phone. Further, you'll learn about how to do factory reset on Rebel 4 and doing the phone backup beforehand.
This guide also touches issues regarding Rebel 4's hardware and accessories. You'll know what to do when the phone refuses to charge, for example. Other problems covered are a phone that won't turn on and keeps rebooting. In addition, there are also tips and tricks for keyboard and speaker issues.
Connection and network issues are among the most frequent problems that happen on a phone, including on LG Rebel 4 LTE. That's why we didn't forget to include them here. Whether you're facing an issue with Wi-Fi, mobile data or call/messages, you will almost always to find the related fix in this guide.
A dedicated tutorial is available for security and battery. Learn how to unlock the phone when you forget the PIN or the password. Read about blocking numbers with LG Rebel 4 LTE. Lastly, the battery tips cover how to lengthen its life and prevent it from draining so quickly.
LG Rebel 4 LTE User Manual (TracFone)
LG Rebel 4 LTE user manual explains every feature this phone has. Pay attention to special features, it's the most exciting part. Common configurations are also covered.
No matter how simple an electronic device is, it must come with a user manual. The same thing goes for a smartphone such as this TracFone LG Rebel 4 LTE.
Download: Tracfone LG Rebel 4 LTE User Manual
LG Rebel 4 LTE Tutorial for Beginners (Part 1)
LG Rebel 4 tutorial shows all the basic you need to know on this phone, such as how to turn the phone on, connect to Bluetooth, and set a wallpaper.
Starting from how to turning the phone on and how to connect to a Wi-Fi, this tutorial is your guide in order to use the phone properly.
Read: LG Rebel 4 Tutorial for Beginners (Part 1)
LG Rebel 4 LTE Tutorial for Beginners (Part 2)
LG Rebel 4 tutorial part 2 covers more device configurations, including how to update the OS, install and uninstall an app, and set a screen lock.
Included in the tutorial here are security settings such as Lock Screen, voicemail, and how to update the OS. By the end of this article, you will no longer just a basic user, you will become a more experienced one.
Read: LG Rebel 4 Tutorial for Beginners (Part 2)
A complete LG Rebel 4 Tutorial on how to Safe Mode, Recovery Mode, do Factory Reset and clearing temporary files using wipe cache partition.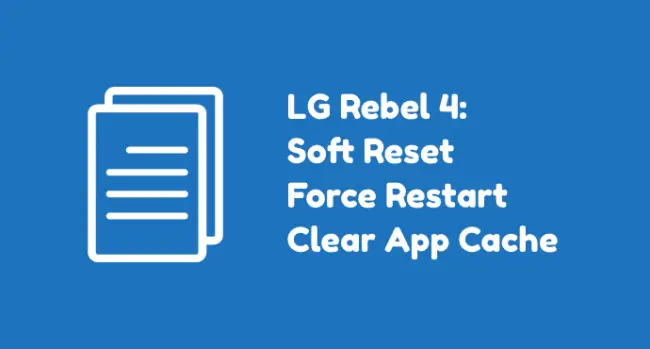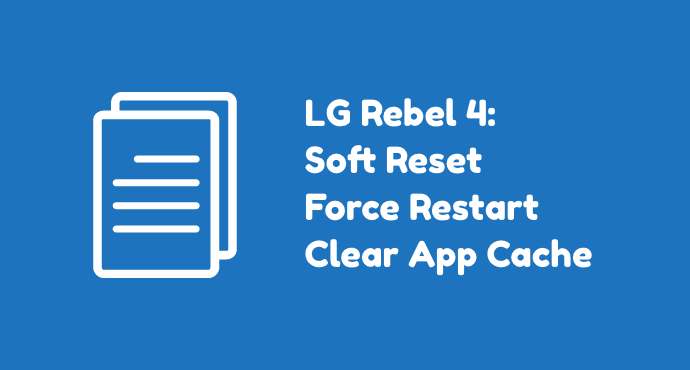 This tutorial includes instructions on how to force restart, do soft reset, clean app data and app cache, and fix app crashes on LG Rebel 4.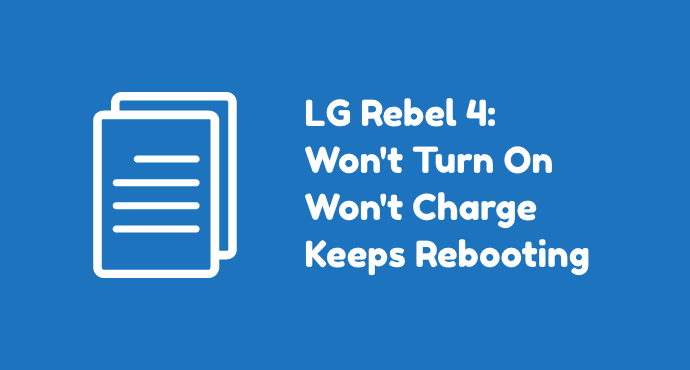 When LG Rebel 4 won't charge, refuses to turn on, and keeps rebooting by itself, the tutorials here will show you what to do in such situations.
A series of fixes and troubleshooting methods when your LG rebel 4 has issues with keyboard, speaker, and auto-rotate that are not working properly.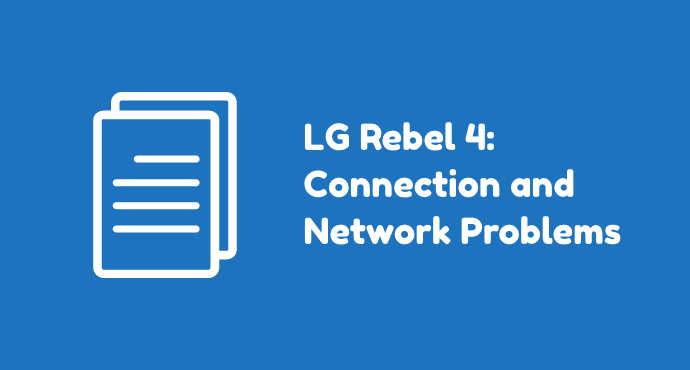 Connection and network problems are among the most common issues on a LG Rebel 4. Here, we explained self-troubleshoot methods that are easy to apply.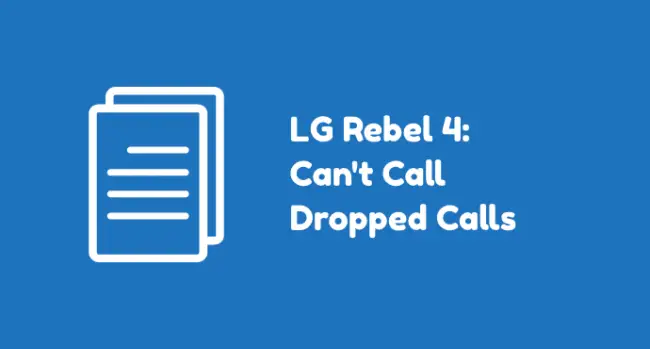 This handy tutorial covers on what to do when LG Rebel 4 can't make a call, or when it keeps dropping calls and when other calling issues occur.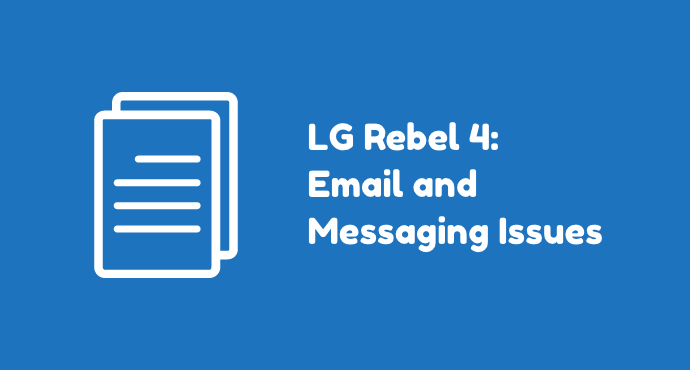 For email and messaging issues on LG Rebel 4, this tutorial is what you're looking for. Learn what to do to resolve email/texts issue by yourself.
This tutorial explains how to block calls and texts on LG Rebel 4 using the built-in blocking features readily available on the phone.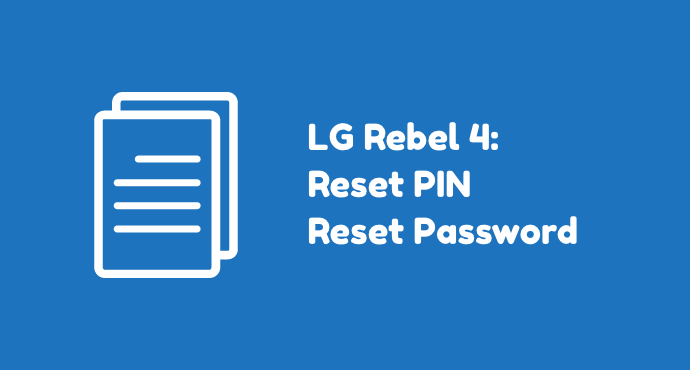 Here's how to unlock LG Rebel 4 if you forgot the pin / pattern / password. There are two ways to unlock it, with Google account or Device Manager.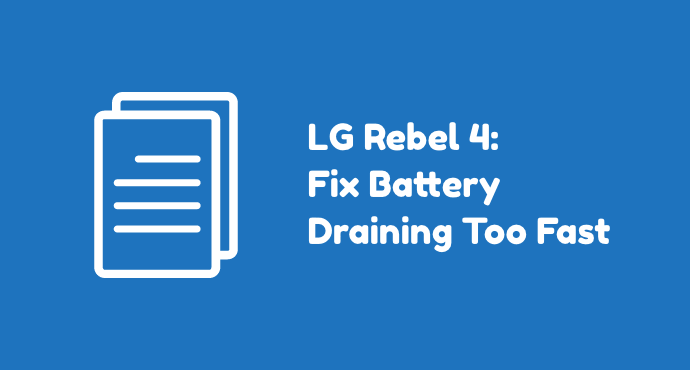 Learn the 12 troubleshoot methods describing how to fix battery draining too fast on LG Rebel 4, from restarting the phone to factory reset.
Several options on how to backup the LG Rebel 4 including Google Drive, Google Photos and SMS Backup and Restore, explained in this article.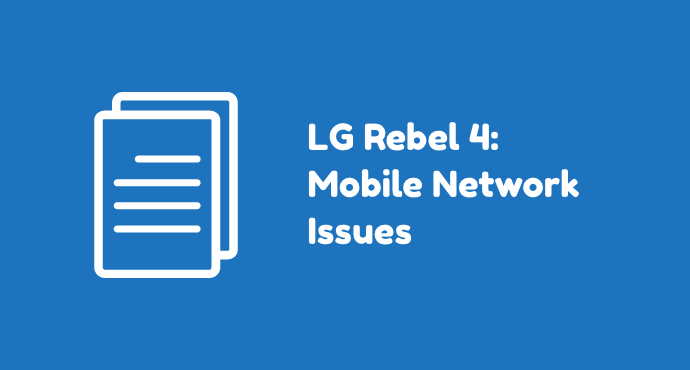 A thorough explanation on how to fix mobile network issues on LG Rebel 4 LTE, this article shows what can be done to get the network working in no time.
LG Rebel 4 LTE (L44VL) is a reliable phone, but we know it isn't perfect. Well, no smartphone is. Therefore, understanding all those tutorials is a necessity. It's to make your phone works its most effective way to your needs.
Being able to perform a fix by yourself also means more time and money saved, since you don't always need a professional help when an issue arises.